I think we will keep this separate from the Book Recommendations thread because it is a giveaway for 30 days for ALL Johnny B Truant's book releases. Yep! I said 30 days. So we can use this thread to remind everyone to get it.
@sewcraftyme sent me one of his newsletters. I signed up for his newsletter and I got a free book … Conundrum.
At the bottom of this page is where you can sign up for his newsletter.
Here's a copy of the newsletter she sent me…
Hey there!

In a two weeks, I'm going to release my first new book of the year: a huge sci-fi mindbender called Pattern Black. But here's the thing: It'll cost you nothing. It's $0.00. Gratis. Nothing down and zero payments … as long as you get it within the first 30 days. (It'll go up to its usual price after the first 30 days.)

I'm not talking about "borrowing" it through Kindle Unlimited, by the way. This book isn't in KU. Instead, it's available on pretty much every online bookseller I can find — B&N, Apple Books, you name it. So we're talking about TRULY free, not "sorta."

What's more, I already have another new release (an action adventure, Truant style) lined up for next month, and that one will be handled exactly the same.

But see, there's a very good REASON I'm doing this — a very good reason for why I will (for the foreseeable future) release all of my new books without cost.

It's not because I don't think I can sell them.

It's not because I don't think they're any good.

And it's not because they're short, quickie throwaway books that took me no time at all to write. Pattern Black, in fact, was one of the hardest books I've written. It took several times longer than most of my books … and it's not short; it's actually quite long.

But there IS a reason. I recorded a video for you to explain it all: which books this covers, the details of how and when and what … and most importantly: WHY.

(Go on. Click the link. You know you're curious what I look and sound like anyway, if you don't already know.)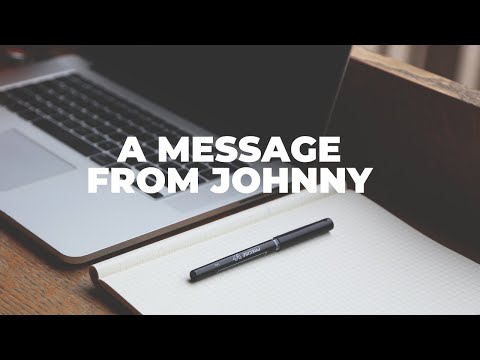 Enjoy the video, enjoy the gratis books, and happy reading!

JT