Might as well just rename this one.
SOLD! I have loved playing Cat Quest 1 so this is the best thing I have heard all day.
Now just to wait till a sale.
Who did that to the title, looks ugly and I wanna kill who did

@edit
I'm changing it back to 2019, just uptade to 2020 when it arrives.
don't @ me bro
Oh you want a fight, do you?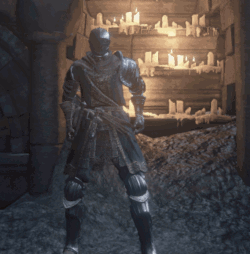 KFC has a dating simulator game

This actually feels awfully close to what I wrote in that demands thread…
… while eating your crush

It's like KFC heard Patton Oswald's Joke and said, ok cool, so that got us a little press, so now we have to constantly act like a company that has completely given up hope/sanity and the people will love us.
I still have nightmares about that KFC/Cheetos cobranded commercial.
Oh dear, it is actually published by KFC. I thought it was just some sort of silly/funny doujin game but no it's entirely serious huh?
Can we take a moment to appreciate that a fast food company actually put out a GOOD game? When was the last time that happened?
This looks like super fun



For ye Cyberpunk fans. Meow and purr.
didn't delenn literally link those two games on this thread above or am I high? Lmao

Also… @Enki m'boy… killing is MY job… step down
Me sees Dark Souls me likes ! ( even though it's from Dark Souls 2 , the ugly kid in the family ) .
Only 1 more week until release, so excited. Have had this pre-ordered since May and glad it is about time to play it

Since May? That's worse than early access, you don't even get to play for a long time lol

lol yeah I know. I never pre order anything really, but we really love Trine games and wanted the pre order bonuses. Hey and better than kickstarter/crowdfunded games, going on 6 years since I bought Star Citizen

This was dropped today with NO fanfare at all. "Pilgrims is a playful adventure game, created by the team behind Machinarium and Samorost." It has my attention