No, of course not. Don't be silly and think for a minute.
He just did some html/javascript tinkering to change the the number of days on his screen. In the server(what actually matters), it's not possible.
The coin system is up for something around 70 days at max
What he did was use the old 'n classic Inspect Element to change the page, screenshot and it gg
His screen is definitely fake as you can see in mine below, I don't have a comma for separating the days digits…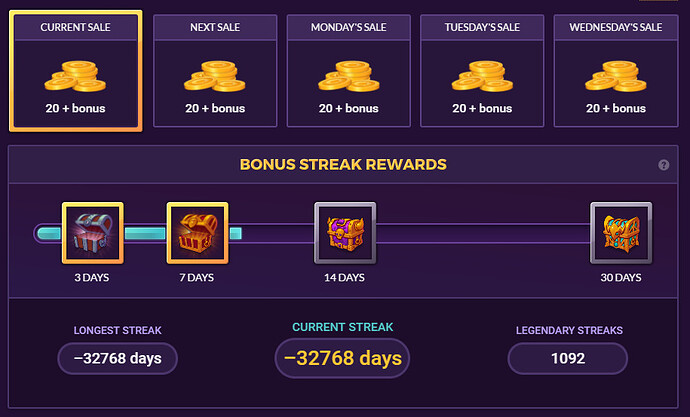 However, I'd have to report a bug. Today, the streak has rolled back to a negative number as you can see. I think the devs should have known better than using a short for streak representation.