Internal server error
why?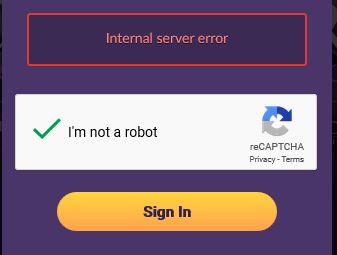 because y'r not a robot obviously, the internal server is only accessible to robots
yea i got that too one day (screenshotted it too), can't remember what i did, but regardless it did sorta fix it self rather quick'ish i think i recall


When I clicked on this thread my wifi disconnect. Lul
I could be wrong but maybe internally the server had an oopsie daisy
Internal server error , captcha is bad enough but to get this after suffering multiple captcha tries ,well it's a bit much.
You should send an email to CS: help@chrono.gg Let them know what browser you are using etc.