Agreed. Who's the copywriter here?
I believe its Alex Faciane @FacianeA. The dude from Super Beard Bros.
Chrono About Us
I agree. I love to read them. It makes me think, "I want whatever he is having."

He lives in California, I think we can all guess what he's having.

He is probably having an epic lumberjack beard, an abundance of encyclopedic Pokémon information, and… Whatever coffee they have in the ThatOneVideoGamer office I guess.
Or he could be at Katz's Delicatessen - in "When Harry Met Sally"
This could be NSFW possibly if they are just listening.I know its 1989 and Meg has the "Big hair". Just humour me.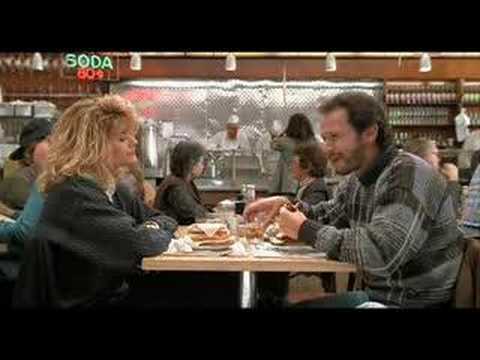 You make out like people here will actually know who Meg Ryan is. I think it will only be a select few.
I am not making out…I am faking it.
But, Sir, you are probably 100 % correct.
i just saw it
.
.
.
(and i loved it )
even if the game/deal isn't something for me, i've found just reading the "sales pitch" is well worth the time despite it, affording a chuckle or giggle, or at least a raised eyebrow with a little "aeh?"

, like i'm clearly missing out on "something"

I don't know who this Meg is. But she reminds me of the girl in Sleepless in Seattle. And the girl in You've Got Mail. Those two actresses were great in those films. The two actors in those respective films both remind me of the guy in The Da Vinci Code and Inferno. I'm great with remembering names by the way.