So here it comes again! The Sierra franchise.
Only this time with a more affordable price.

T1: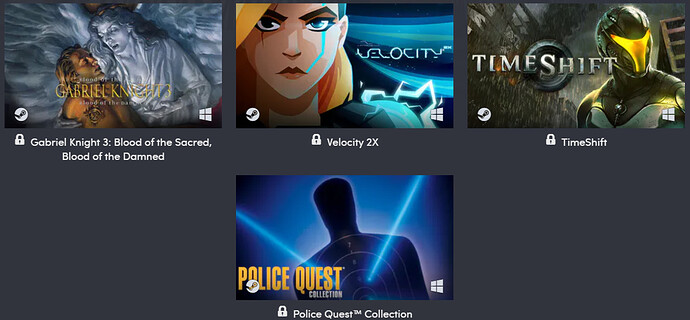 T2: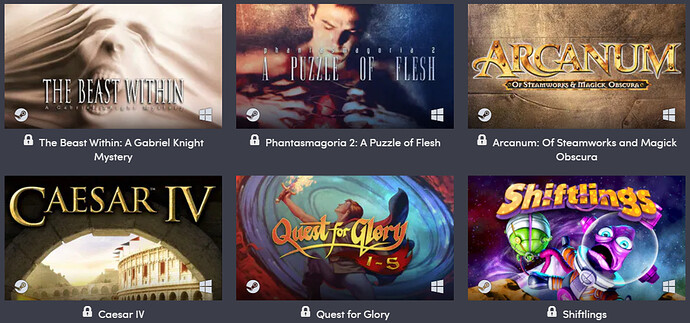 T3: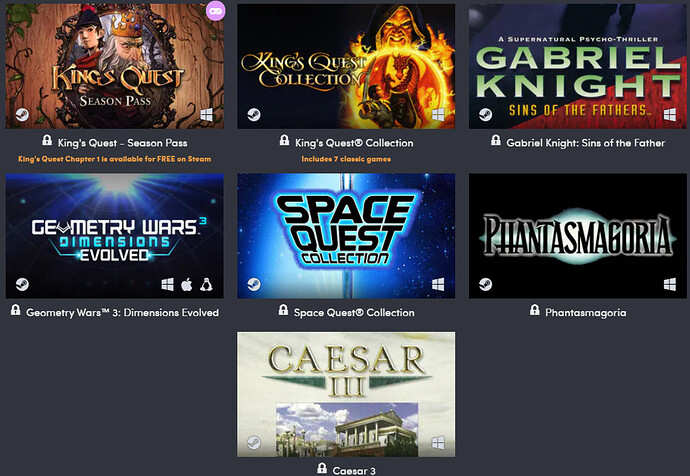 Grabbed one of the original bundles way back. I loved Sierra growing up, especially Kings Quest Heir Today Gone Tomorrow.
TimeShift looks great and unique with its time manipulation. So I grabbed the 1st tier only because that FPS game. Im not interested in point & click games.
Damn… I want the whole thing. Titles I know there esp. Arcanum, Gabriel Knight and Phantasmogoria. Mean they put that last one in the last tier. Sigh
I'd strongly recommend Arcanum, it's a brilliant and quite unique RPG. Not without it's flaws however, it's one of the titles that kind of cemented Troika's reputation for weirdly buggy games and while there's been a lot of fixes and fan patches over the decades you'll probably still run into a good few of them.
The game has a lot of interesting ideas and an open world the likes of original fallout but with a lot more to find and do.