Nice! I jumped on tier 2, as usual.

Because I want to know what's behind that question mark…

Only Tier 1 for me this time. 1 Quid for Mini Metro? Yes please!
getting tier 2 for like 4$ had me laughing these past bundles


but hey, soma, wishlisted, for almost 90% off, i'm not complaining


almost feel sad getting games this cheap… almost




Always nice to get in early on the Tier 2 option. Sometimes can save a good $3-4 just by not procrastinating for a couple of hours

i saw it drop from 6$ release base/standard, to 4$ and change on a single refresh… figured 4something$ seemed fine, why risk another refresh


Lots of rebundles from Monthlies just goes to show it's not really worth subscribing unless you play the games right away, but hey, why am I complaining? I've stopped buying games.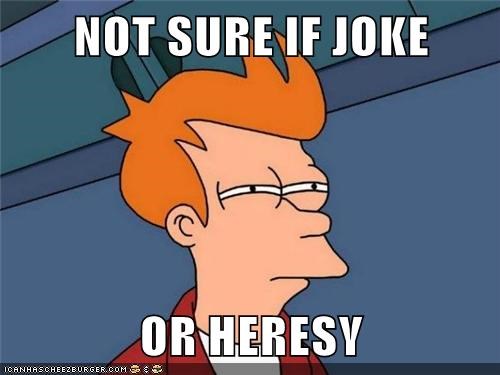 @delenn13, here is a great bundle for you, it's DRM-free, Windows, Mac, and Linux for all the games.

OMG RAKUEN I'VE WANTED IT FOR SO LONG REEEEEEEEE
one 2nd tier for me, please!

There are so many Humble threads here, I had to double check to make sure I am posting in the right one

I'm having a hard time deciding between Tier 1 and Tier 2. I already have Mini Metro. I am mildly interested in Halcyon and Rakuen. I really want Polybridge, but Soma isn't my kind of game and I have no interest in Keep Talking-whatever. Then there are the mystery games. What should I do? Why does life have to be so complicated?
Yo I can give you Polybridge my dude (:
The best deal is in tier 1 I think, but still, the games in tier 2 and the

really got to me. I really wanted Polybridge too… that's why I went for it…
As I am typing, you already got your solution.

I love our community here!
Really? That would totally solve my problem

Thanks @coralinecastell

Of course my

(as a friend of mine lamely says alllll the time).
I was just waiting for your "gibs me game plox" to send the key your way!
Have just got the bundle and am shipping one shiny key straight to your mailbox with extra love on the side (:

Easiest giveaway win ever!

Though I kinda feel like I should be giving you a key, since it was your birthday last week.
Awww that's really sweet. You don't have too, though. But if you think there's anything I should like, you can definitely reply to me on my inbox and we can talk it through!
But really, didn't expect anything in return, so don't fry your

over it, kay?

the past year i've been looking at it sorta like this
at best, 1 bundle a week on avg(usually much less counting these mystery deals),
for a fiver or less, -is almost the same as a cup of coffee, and seems like something that's okay to "gamble".


If it pays of, yay!, and if not, well, just 1-2 "extravagant beverages" less to splurge on that week

tho for some reason when it's X>5 i do start to "detailedly calculate" if i'm getting "proper" value/"enough games i actually want to play"

, strange how a few cents/bucks suddenly creates such distinction


(hell, i still just continue to keep throwing 2$ away on new Be Mine bundles for some obscure reason)


bestest chill community+games forum


13/10, would pat chronies on the head again, "who's a good chronie, dats right; you're a good chronie! -now give paw, such a good flooferi mean chronie"