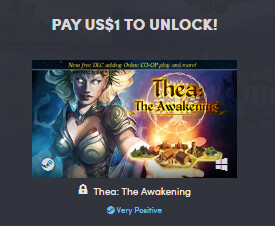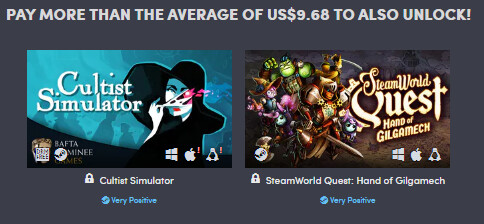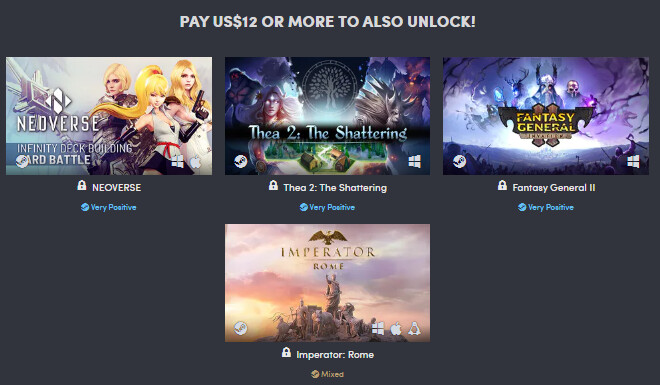 It's been a quiet month so far regarding bundles, nothing for me but someone would find it useful
Oooh, the $1 tier is an easy one (if I don't already have it and forgot) ><
Thanks @Donluis524. More fodder @Fraggles?
Not much here for me I'm happy to say, only game I would like to get hold of in the bundle would be steam world quest.
Thea The awakening is a pretty decent game which I couldn't really narrow down a description of very well, it has a lot of very different aspects to it all of which unfortunately are a bit rough around the edges. The stories told through the game are pretty good, but comes with quite a bit of reading at times.
The sequel looks to be more of the same, maybe more polished this time around.
Cultist sim already strongly recommended previously.
Third tier I have nothing to really say about but nothing in it makes me particularly intrigued.
Both Cultist Simulator and Steam World Quest are games i intend to play at some time, but i will likely skip on this bundle.
Thanks @Donluis524



As I said elsewhere, I am getting the first Tier and the FREE DLC.