Humble Day of the Devs Bundle 2019
T1: $1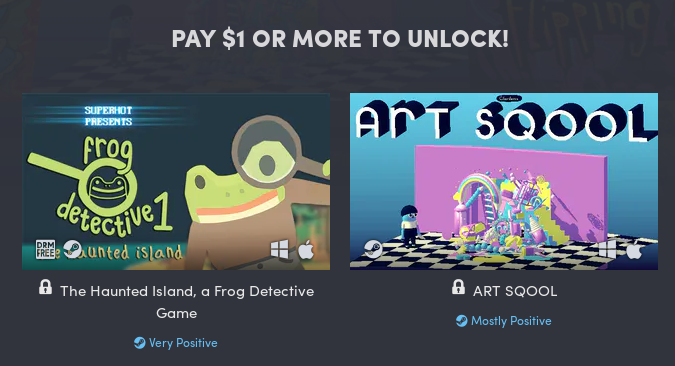 The Haunted Island, a Frog Detective Game
ART SQOOL
BTA: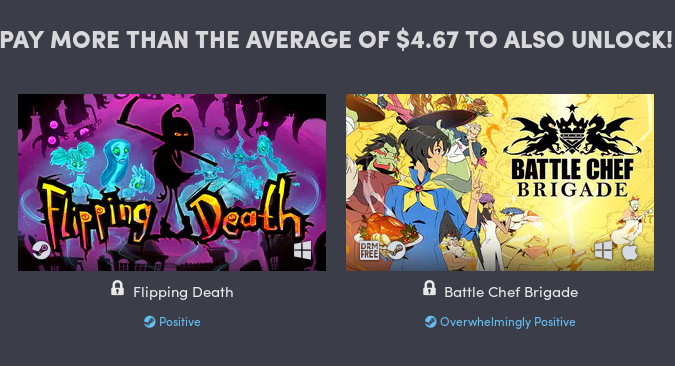 Flipping Death
Battle Chef Brigade
T3: $9

Day of the Devs VIP Ticket
Minit
ToeJam & Earl: Back in the Groove
---
OPINIONS
I've been wanting

game since release so I'm definitely getting T1. Really curious about ART SQOOL since forever as well.
Other than that, I find the bundle price to be a pretty weak deal this time around. You can definitely easily get yourself a copy of Battle Chef by asking around the Chrono forums or trading for one of the many available at Barter.vg. Minit is definitely not worth T3 price alone and if you aren't planning on using that VIP ticket…

As a side note, guys, lemme disclose something: not even I, indie game crack-head extraordinaire, know wth Toejam & Earl is… so… like… ??

And has anyone played or recommend Flipping Death for whatever reason?