Maybe im not sure yet
(second tier the best in my opinion)
Wow that's a really rare good tier 3.
But what's up with GoNNER? Is it the actual game, because the "blueberry edition" is a free DLC according to the steam page. Tier 2 is sadly marred to undesirability by Dear (loathed) Ester.
Can you spot what's wrong with this image -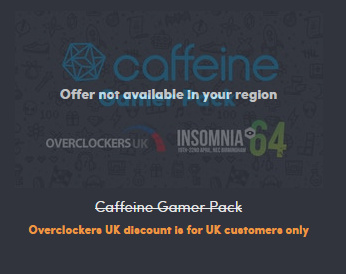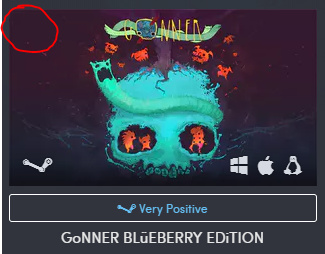 Seeing as usually Humble puts a little purple gamepad/banner saying it's a DLC, I am guessing it's the base game + free DLC in one key.
I had the original game and I added the blueberry DLC when it was added. I doubt they would put a free DLC into the bundle.
---
Edit:
Confirmed, it's just a regular GoNNER Steam Key:


i'm guessing "not-yet-but-maybe"brexit UK only applies to a certain select specific area of the nation formerly just know as "UK", and everyone else get counted as either independent Scotland, Republic of Ireland and "them there filthy mainlanders"aka europe; of which humble now counts you as among one of those 3 others, -not being located in that there ultra narrow specific part of "not-entirely-formalized-maybe-possibly-not"new UK


i considered tier 2 when it was around 4.30$, then i remembered i already had Pillars of the Earth, and aint no way in Hades i pay 3extra bucks just to get Dear WalkingSim
so i snagged tier 1, seeing as it seems like pretty solid deal, even for just one of those games,
-couldn't care less about the caffeine broadcasting stuff tho


and if one had like none of these games, i think tier 3 seems pretty fair this time around, even if maybe a tiny bit expensive depending "desires"/library
Just FYI, even though I can't use this code, it's given to everyone… and it's not a personalized code… lol: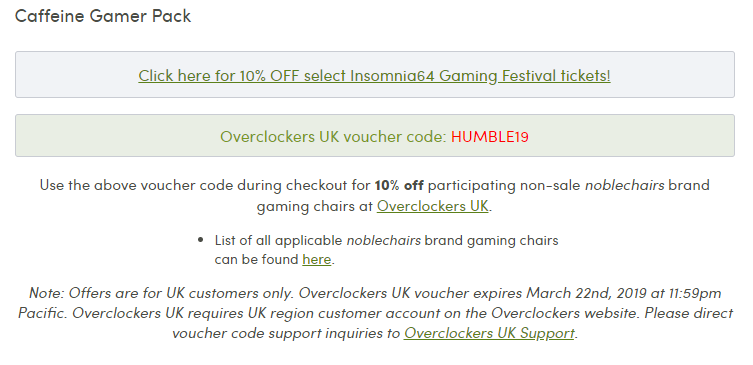 Like @Gnuffi, I bought tier 1 just for one game, for me it was Treadnaughts.

Why would they personalize that code; it's just a general promotion, and humble for sure get a % of the sales made with that code, and possibly they got a sweet deal just for promoting this promotion in the first place too
does seem like some light over the top silly multiplayer couch action possibility for just 1$ right there on that one

Yeah, it's not as a good as the promotion that Displate had from the Yogcast Jingle Jam, that was a good coupon and it was personalized. I was just going by the previous codes I have received, some other discounts as well that had been a personalized string of numbers/letters.
The online multiplayer option is always good for a MP game, and this one does look kind of goofy but also fun.

I own all of the games but 1 and 6/8 games have been given out by twitch prime (thats how i got most of them) But if you dont have the games it looks like a nice bundle. WAY better then the double fine bundle .
I strongly recommend Pillars of The Earth. If I lived in the US or EU, it would be a bargain for that price.

I got Tier 1 for Headlander. Gonner looks like it might be fun too, I've been looking for something with short play sessions!
Headlander comes with the soundtrack (on the Humble download page, not via Steam).
Treadnoughts is not my sort of game at all though, so if anyone here wants it, I'd love to trade it or donate it to a group giveaway or something.