"Explore what excites your kids! We've teamed up with Adams Media for our newest bundle. Get a mix of ebooks focused on exploring your children's hobbies, like Advanced Roblox Coding Book: An Unofficial Guide, Everything Kids' Easy Science Experiments Book, and Everything Tabletop Games Book. Plus, your purchase will support Worldreader!"
If someone gets the 3rd tier, please message me.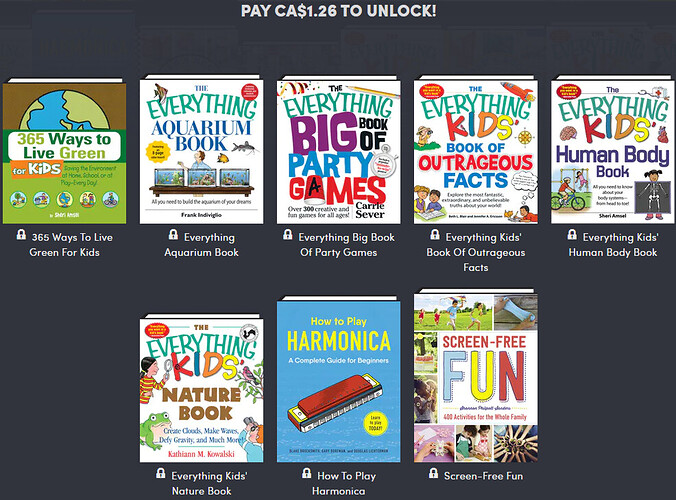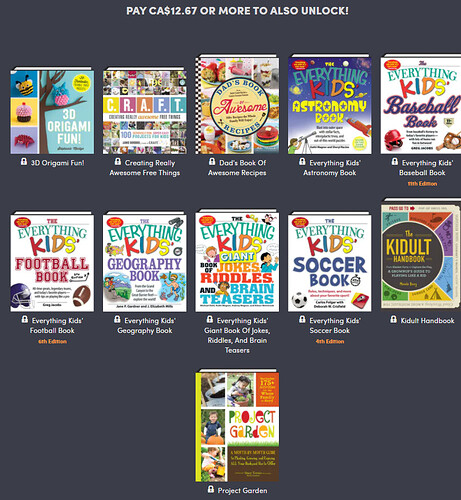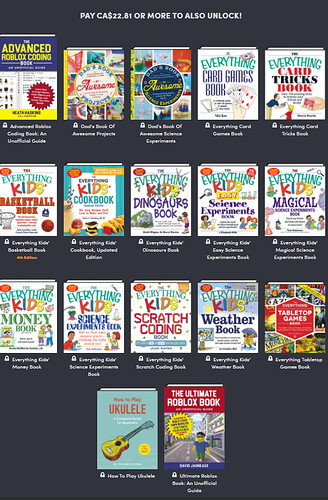 Heads up @M00 @Vindace @Nyctus @ARS85
I have been busy car shopping; my brain is on overload. I know I am forgetting people. Sorry!