Omfg everyone is sucking up to China with this Lunar New Year stuff…
What's wrong with Lunar new year lol ppl have celebrated this for years

unless they r doing it purely for Chinese audience
It's just capitalism at work - it's a 1.4 billion person market!

Did anyone manage to pick up one of these keys? The giveaway page only loads partially, so I'm guessing they're being bombarded by the bot brigade.
Not that I expected to snag one two whole hours after the original post.

All gone…

Thanks @SeekerSupreme



Slept right through it but I already have it.
Damn, I missed it again.

It's in many Asian countries and goes back a long long ways. China just happens to be the biggest country that celebrates it. Nevertheless, it's a huge commercial market, clearly, and thus everyone who can benefit will try to jump in too.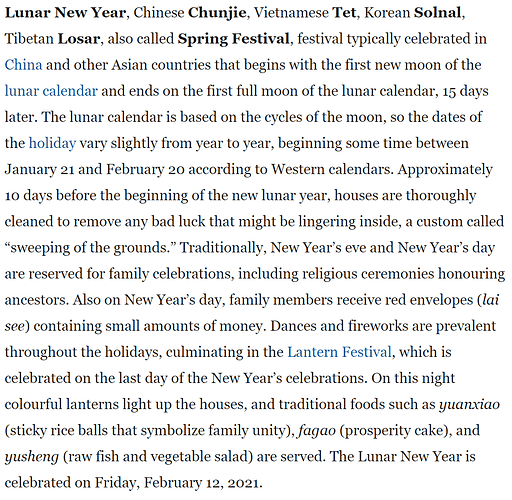 ---
Human Fall Flat is a good game, on the other hand, and hopefully people have a chance to try it out.
Reminds me Vietnamese zodiac is the one to have a cat in it. Cats would be happy because in the Chinese Zodiac story the cats lost out on the race

Yea Japan has the envelope money thing too for the kids tho i think they do that on jan 1st.
Singapore too. I have a few of "my kids" there and I still hear from them. One has gone on to be a Doctor. Very proud of her.
Wasn't that a Britney Spears song?

Totally agree with it. I mean come on. It's a festival. It's not like an evil fetish or something.
So don't be afraid, cause it certainly won't bite

It reminds me of fruit basket

They should have more keys soon. I'm in the waiting room haha
Ok they are saying that it's all gone already. And I couldn't even get pass the wait room. RIP
Yup, same here. I've entered the waiting room on the hour and just got the "No keys remaining" a couple of minutes ago.
Maybe I should have connected from China:D
I had forgotten about that anime.
You've at least managed to get into the waiting room. I've been refreshing the page for a day now and get only headers and footers on the giveaway page, no actual content.