Microsoft issues updates with popups…I post thread on how to avoid it.
https://www.techsupportalert.com/content/how-avoid-or-remove-windows-7-end-life-popup.htm
My mission is done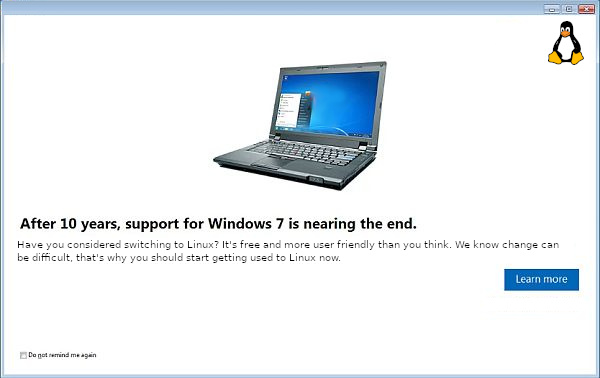 This is what i am trying out…
http://www.makululinux.com/wp/core/
There is also a something called Lindoz.
http://www.makululinux.com/wp/lindoz/
"MakuluLinux LinDoz Is not designed to be a Clone of Windows, it is merely familiar territory for both Windows and Linux users, the themes aren't replicas of windows, but mere similar designs. It doesn't matter which environment you come from, when you log into LinDoz you get a familiar sense of belonging. We added just enough to make windows users feel comfortable, yet pushing them to explore the linux world, Linux users will feel instantly at home feeling comfortable with the terminal and rest of the tools and software, yet maybe enjoy the windows like themes and icon sets. Lindoz is also extremely beautiful, from the first logon you will simply fall in love with how pleasing it is on the eyes. LinDoz not only offers pretty themes and beautiful wallpapers, it also features a really cool and unique menu and some other cool hidden goodies… LinDoz is now a semi rolling release, getting patches directly from Debian Testing and MakuluLinux, Makulu not only supplies core patches where needed, but we also host some key software in our repositories that adds to the end users experience. We have spent a lot of time on Detail and it really shows, Users will have a lot of fun exploring this Lindoz build and they will especially enjoy the plush feel to this OS."
Wait. Is Microsoft Advocating Linux?
I'm glad that you found my image editing work that convincing, but no. I'm on Win10 btw so this doesn't affect me but i still intend to transition back to Linux as my main OS.
I have Debian installed on my ancient netbook as well as my modern laptop. It's definitely a learning OS, as in you have to learn a lot to use it.
Unfortunately for my desktop, my graphics card only has manufacturer support on RedHat, CentOS, Ubuntu, and SUSE so my options are pretty limited. I'll probably go back to an Ubuntu derivative.
Considering Microsoft let Halo come to PC (finally!), expectations were already broken this month.
Also I haven't seen the popup since I run the heathen Win8.1 (with a program to give me back the start menu).
YO COME TO LINUX! WE HAVE COOKIES.
and open source software… and penguins… and regular updates… and a nice community… and Steam Play… and Proton… and a fast boot… and a cute terminal… and all of the things c'mon



By the way, does anyone know how the mandatory update for windows 7 to replace SHA-1 is going?


Haven't updated my computer yet because I'm waiting on reports, but I haven't been informed of what's going on there yet.
Trying out Lubuntu with the new LXQt desktop. So far it feels incredibly fast.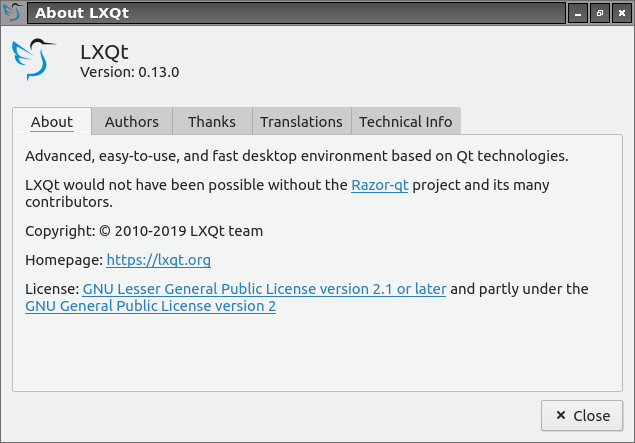 I haven't seen anything so far.

Having used Lubuntu for a week, i thought i'd give an update. I really like LXQt as a desktop environment. It's noticably fast.
However, i broke my installation thinking that a proprietary gpu driver for 18.04 would work on 18.10. I don't know how to fix it so i think i'm going to reinstall, but this time i'll use the LXDE version 18.04 which i know the gpu driver will work on (i'm a fan of LXDE anyway). I'm looking forward to LXQt in the future though.
If it weren't for the games that are Windows-only, i'm confident i could make the switch to Linux fulltime.