Thanks for the notification, didnt have that one yet!
They must be swamped right now. I can't get game. They have two web pages that send me back and forth between them, with no choice to actually add the game.

I'm having the same issue here.

This also happened to me with their previous giveaway of Total Annihilation: Commander Pack and was the reason why I couldn't add it at all, so I ended up missing it in the end.
Not even the launcher is working right now
It's on the main page, do not use the game page:
There should be a banner you can scroll down to, and it has a green button saying "Get it FREE", click on that and it gets added to your library.
Using that link I was able to see the "Get it free" but then I get an error of some kind.
I already scrolled down to that banner about 10 times, but there is no green button. The only thing I can do is click on the banner, and every time that takes me back to the original page.
Yeah it just loops you around, very weird.
Sorry guys, must be an internal error, when I did earlier, I just clicked on the green button and it quickly said "Your free item will appear soon in your account" or something like that. Seems to be malfunctioning right now.
---
Edit:
yup, the site's overloaded, it can't load my profile and loading my account page shows me this instead: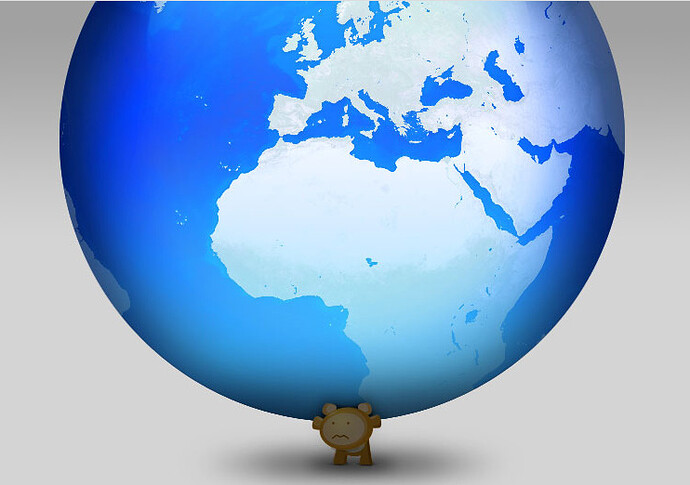 Make sure you have adblock and the likes disabled.
It's probably what's causing / been causing those problems for y'all. (apart from the site being dead ATM ;D)
I can tell you for a fact that uBlock Origin is screwing every single of those GOG giveaways (the banners don't display the "get it free" buttons because of it). Which in turn would cause the exact same experience @markwr, @Luxen and @Truly described, for example.
Ublock and Umatrix are the first things I check and disable
Maybe it's just the site being half dead right now then.
When I was posting the news, it was just the usual uBlock issue for me.
I already started my browser in safe mode (no addons) and that did not help. I also tried 2 different brands of browsers. No help there either. I also notified them of their problem. I think we just need to wait for them to repair, and just to wait for their site to not be swamped.
If this is going to cause problems then the giveaway should be doubled in length.
That is a good thing to do so that there's no madness rush.
Of course, it would be something I'd likely to be the only one to actually do.
I'm using uBlock Origin on Firefox and never had trouble claiming GOG's freebies (including today), so it's not that. Unless you've fiddled with its settings? I'm just using defaults and have the Enhanced Tracking Protection turned on in Firefox.
I haven't configured it at all. The issue might be coupled with other things then, like the browser (I'm using Chrome for GOG), region, other things in the mix, who knows.
The only thing I know for sure, is that when uBlock is on, banners don't display the "get it free" buttons for me. When it's off, they do. But I've only checked it on a couple of systems I daily drive, didn't bother to investigate further.
Yeah, computers can be temperamental like that. Way to many things running under the hood and sometimes things work or don't for no apparent reason.
True, true

BTW, the site and the banner look alive again.