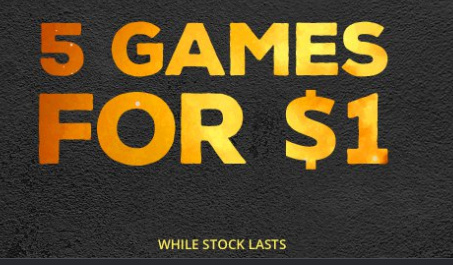 https://www.greenmangaming.com/5-4-1/
This is the first page that loads, see there are 63 games that are on this list: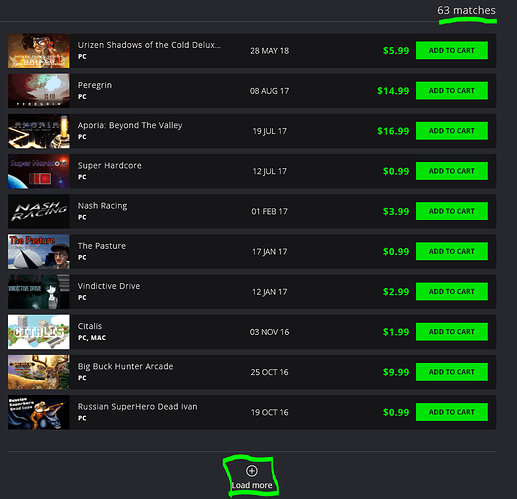 Make sure you keep clicking on the "Load More" Button until you see all of them.
There are a lot of negative and bad games in there, but a few that might be interesting to some people. It's 5 games for a dollar, so you can't expect much I guess. A couple of the would-be-more-popular titles already sold out.
Good luck all!
---
EDIT:
Add the games to your cart, you will see that the final price is $1 after you add 5 of the games from the list onto your cart.
Made my purchase, confirmed working.