List of Graphic Novels I have read in my Library Graphic Novel Club and talking about them
List of Graphic Novels we have already read. Year of the Rabbit, Maus 1 & 2, Persepolis 1 & 2, Underwater Welder, Wrinkle in Time, The Arrival, Through the Woods, Daytripper, Tunnels, Are You Listening?, Witch Boy, The Harlem Hellfighters, The Moon Moth, Cosmoknights, | Bowie: Stardust, Rayguns, and Moonage Daydreams |, The Manhattan Projects.
We are currently reading Coming Back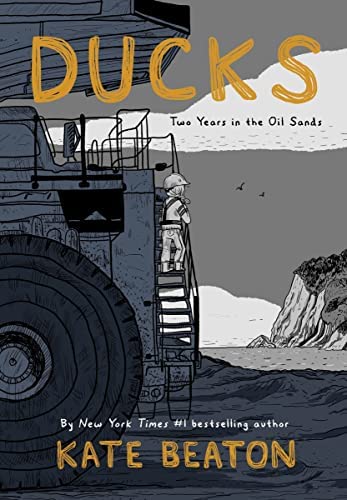 We are readiding graphic novel. Ducks: Two Years in the Oil Sands
would you guys be willing to read graphic Novels with me and talking about them every month. We would read 1 graphic novel a month and we would talk about what we would read next. I can set us up a discord server for it if you guys want to see it happen. My in person graphic novel club has sadly shut down so i am hoping to transfer it online
is it okay if I post a link to a server i set up for a graphic novel club online?
I have been thinking of picking up Seek You: A Journey Through American Loneliness by Kristen Radtke, but i'm not the most active person in discussing books. Certainly not online.
okay you can discuss it here if you would like i haven't read that graphoic novel so i would have read it befroe then
If anyone is internted a joing me once a month we would talk about a graphic novel you can join me on this discord server i made Graphic Novel Club Online