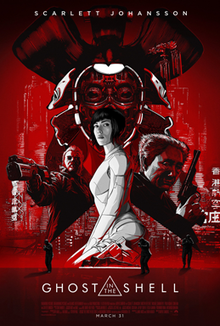 I was disappointed with the movie on so many levels.
I was prepared for it. I saw the older movies and some of the TV anime series; as much as I could get.
Honestly didn't care about ScarJo in the lead. Did not care! (However, what they did to Borma and Ishikawa made me sad)
Knew that this new movie will not replace the original in any way and hence had super low expectations for it.
After all this, I still was shot down hard. I was cringing hard, squirming in my seats.
2 weeks later, I am still grieving this tragedy. I guess what I want with this thread (hope this is the right place to post it) is like a survivor's group or a support group for people like me and also meaningful input from even the people who loved the movie. From anyone and everyone who cares about this franchise. I don't want to bash the fans or promote hate; I just wanna talk about it.
Here's a poll. For funzies.
Loved it
Liked it
Meh
Didn't Like it
Want money back