I am using Google Chrome, and this is what I see when I look at the Coin Shop right now: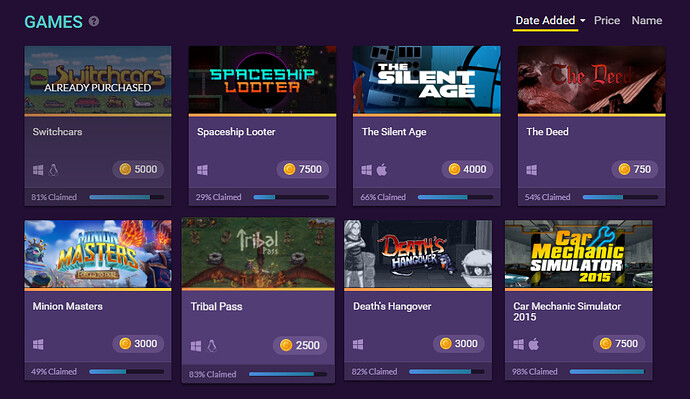 That spacing between the games in row 1 and row 2 are clearly different.
It just irks me a little to see this, clearly it doesn't affect the functionality of the site, I thought about it for a while before saying something about it…
Please put this on a very low priority list, since it's merely aesthetics.
Cheers!
EDIT:
As noted by @kylehayman361 below, it also shows up at the bottom of the coin shop: