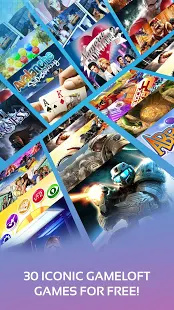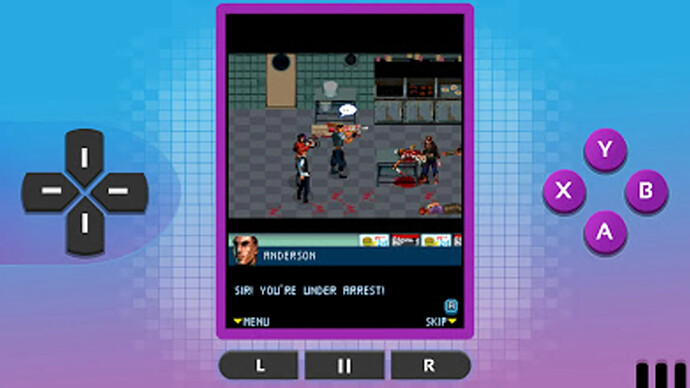 FEATURES
· TOTALLY FREE! This is our way to say "thank you" for being with us for the past 20 years.
· 30 GREAT GAMES, including many of Gameloft's biggest hits that defined mobile gaming.
· THROWBACK GRAPHICS bring old-school gaming nostalgia, but are perfectly reformatted for modern mobile devices.
· TOUCHSCREEN CONTROLS that let you play with ease.
· MULTIPLE GAME GENRES, including arcade, action, sports, puzzle, life simulation, card games and more!
FULL GAME LIST
PUZZLE FUN
· Bubble Bash 2
· Brain Challenge 3: Think Again!
· Diamond Rush
· Detective Ridley and the Mysterious Enigma
· Abracadaball
RUN & GUN
· Gangstar 2: Kings of L.A.
· Zombie Infection
· Modern Combat 2: Black Pegasus
· N.O.V.A. Near Orbit Vanguard Alliance
· Wild West Guns
· Zombiewood
· Alien Quarantine
LIFE & LOVE
· My Life in New York
· Vampire Romance
· Miami Nights 2: The city is yours!
· Fashion Icon
· Date or Ditch 2
· High School Hook Ups™
ARCADE ACTION
· Soul of Darkness
· Hero of Sparta
· Cannon Rats
· Block Breaker Deluxe 2
· Block Breaker 3 Unlimited
SPORTS & CARDS
· Motocross: Trial Extreme
· Platinum Solitaire 3
· Texas Hold'em Poker
· Midnight Bowling 3
· Midnight Pool
· Avalanche Snowboarding
· KO Legends