Thanks @Norther



Call out to @kylehayman361 and @DecadentHamster…
i wonder where/what those "prototype" games are

Did get one, thanks! Hope the game's good :>
It is shiny but usually in a Sega bundle on Fanatical for instance. Happy to get it on its own. It reminds of a game but I can't remember the platform or title. The character's name was Mariana or similar. She used to shake stuff out of enemies "Shake shake". Don't think the gameplay is the same though.
Not sure if it's just because a lot of people are trying to do this atm, but I ended up getting a 404 error on Sega's site after trying to link my Steam acc.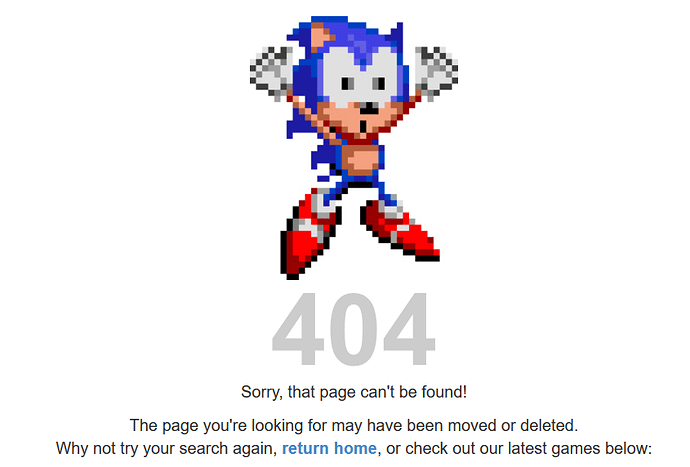 Happened to me too, got it on the 2nd try though
you need to reload the sign in, for some reason if you don't go through straight with steam id it forgets the page you were on and returns you to sega home instead of the sega60th… - it's like it needs to already have the steam sign in/link approval cookie in order to take you to the next page of the process or something weird
Do they just add to your Steam or will they email you something?
straight added via the API
Thanks for the replies, everyone! I was finally able to go through the sign in.
Holy crap this is great! I have legitimately wanted to play this game for about 15 years or so after seeing Nights as a cameo from Sonic Adventure. Spent a long time trying to figure out if they were a secret cameo or popped up elsewhere or what as a child.
Thanks for the post!

Congrats to your ending of the years-long treasure hunt

You've done your waiting! 12… I mean 15 years of it!
I hope it's worth the wait, man

Surrender your email and Steam. Then I shall grant you the ticket to my birthday party
https://store.steampowered.com/app/219950/NiGHTS_Into_Dreams/