It was just a matter of time when LogMeIn bought them…
What are you switching too? Or are you staying?
I've stopped using LastPass many years ago due to something that happened, I don't remember exactly but I think they got hacked.
From there I started using KeePass which I found to be more safe since you can store its database anywhere away from hackers. I use it on all my browsers and apps thanks to two of its features: auto-input through a hotkey and an option to enter your credentials whenever a window title matches an entry.
I still use the old password manager in the form of:
Forget
Ask for recovery
Reset Password
Next time, return to Step 1
I've been using KeePass and will continue to do so. Never trust anything networked. The cylons know how to get in.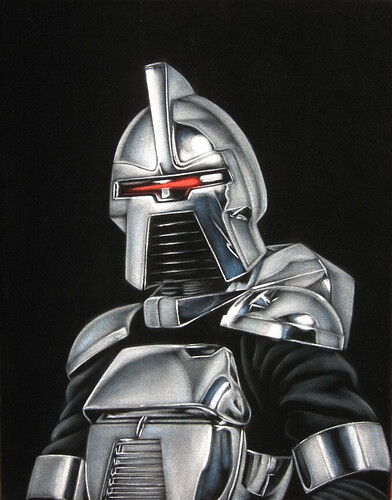 I like the way you think.
I write my usernames and passwords on my paper notebook to not forget and for 100% cyber hack protection.
It all started when a certain website had these password rules. Must renew password every year and can not reuse old passwords. So I wrote it down and kept the list of former passwords so I don't reuse it. Pretty silly but that's how I got on this track.
I will probably just keep using Lastpass for now. Their Android version hasn't worked for over 6 months anyway, at least for me. I should probably look for something else but that requires far to much work lol.
I have been using 1Password for many years now, as you can store the database wherever you want and it has a pretty good encryption meaning you need two passwords or two password and access to one of my devices.
However they went hard on to the subscription model to access all features a few years ago, because of this i don't know if it's the right one to select.
But for your own sake, get yourself an password manager with offline database, it is easier and safer than the alternative.
I switched to Bitwarden personally. What I will say to criticise Lastpass other than the obvious though is that the mobile app's auto fill doesn't work sometimes lol. And one thing Bitwarden doesn't do is auto fill to my knowledge but tbh it is a smaller problem.

It happens since people have different requirements for how you format a password. I git all mixed up.
I NEED the autofill functions. I do about 20 to 30 surveys a day…It seems it does have it.
As someone who studied digital security in school, I cringed reading some of what was said in this thread. I just hope it was said jokingly lol.
I, unfortunately, have to use Lastpass for work. Good thing they pay for premium so it's no skin off my back lol. It does suck for those that use the free version. I hate seeing companies pull the old bait and switch, or in a case like this, something as close to a bait and switch as you can come and still remain legal.
Ditto.


I did this past weekend. Took about 10 mins. I think this is the easiest directions. Once you get the one account set up then all you need to do is add the BitWarden addon to your browser, phone or tablet and sign on.
Does bitwarden import all of your passwords? I tried to export from Lastpass and import into keepass but it only got a small fraction of my accounts so I am still using Lastpass for now.
It did for me. I already deleted LastPass. Make sure you do BOTH CSVs Including LastPass FormFill CSV. It grabbed all my notes etc. I ran both during the weekend.
Thanks, worked out great and was quite easy. Got all my accounts and notes etc…
I always read keepass as keep ass, so I guess its living up to it's name?
Thanks @delenn13! I was eyeing up Bitwarden myself so this will certainly help