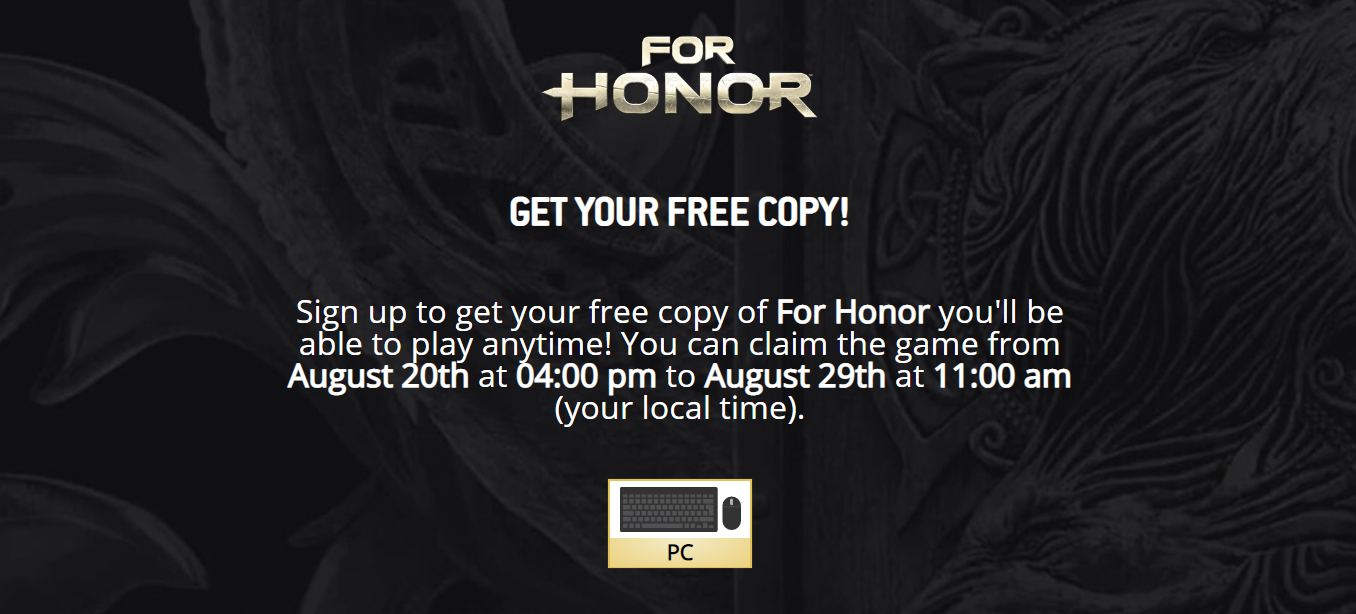 Grab your copy over at Ubisoft promo page if you don't have it yet.
Site said it successfully added it to my library, but it's not there.
Can't see it through the uplay site nor in gog galaxy.
In fact a lot of games I am supposed to have does not appear to be there anymore.
Me either. Strange!

I know it sounds stupid, but try relogging. I have issues with Uplay logging me out of their launcher and preventing me from seeing the store pretty often.
It's true. I have had that problem more than once, logging out then back in usually fixes it. O_o No idea why.
Edit: Got a "not eligible" error from the link, but I already own For Honor on Uplay in any case.
Well that would explain why you're not eligible.
It has since shown up in my gog galaxy list but the uplay site still claim I only own 2 games, while showing 3 right underneath out of the 11 galaxy shows. So that's rather interesting.
What that is, is weird. Uplay can get my goat sometimes. I think the servers hiccup or something. I've had issues seeing my game library on their site, but no problem in their launcher or GOG Galaxy.