Well, first time making a thread myself. Yay?
I recently picked up my very own flightstick-- I haven't owned one in over a decade, and it was never my own, so it's been awesome going back to all sorts of old games minus a console controller. I might as well ask, what's the general favorite, if any? I'll start off easy by something that can easily be topped, a Logitech 3D Pro for $35.
It's cheap, reliable, and… well, cheap and reliable. It sticks to the table nicely with its rubber feet, just the smallest amount of pressure on the base (as in, hand over buttons ready to press) is enough to keep it 100% grounded and un-tipped, and all axes feel pretty smooth. Not a fan of the throttle, but that's what I get for cheaping out and not going for a full HOTAS.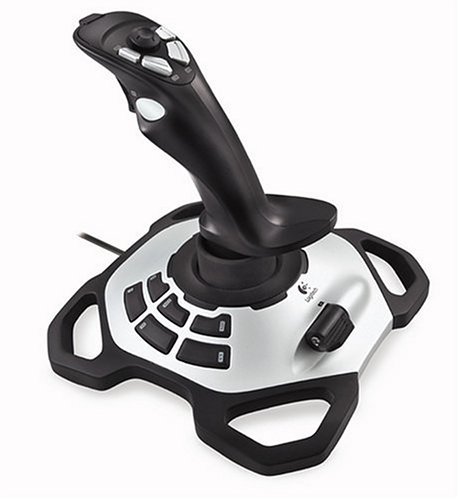 Aside from that, you're probably not buying this to play MDK or CoD on it. Whether it's the original TIE Fighter/X-Wing games or Elite: Dangerous, there's quite a few titles that make great use of these devices. Any favorites, might I ask?