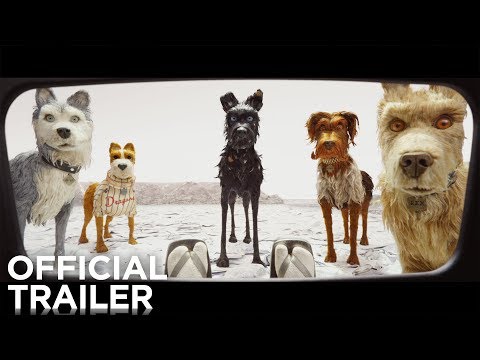 Wes Anderson, director of Grand Hotel Budapest and Fantastic Mr. Fox recently ended his last film wich tends to be a tribute to Hayao Mizayaki's work.
I don't know if it works as a tribute of said films like Spirited Away, Princess Mononoke or Howl's Moving Castle but it is very good.
I watched it in a little theatre where they offer old films and a variety of critic aclaimed tittles (since it's not exactly aimed to the great public despise having a ridicolous ammount of popular and good actors such as Bryan Cranston, Edward Norton, Bill Murray, Jeff Goldblum, Bob Balaban, Greta Gerwig, Frances McDormand, Courtney B. Vance, Fisher Stevens, Harvey Keitel, Liev Schreiber, Scarlett Johansson, Tilda Swinton, F. Murray Abraham, Frank Wood, Kunichi Nomura and Yoko Ono. Not sure how accesible it will be in your area.
At this point I recommend pretty much anything this man does.