Here's today's round of daily flash deals!
Time left as of this post: 17 hours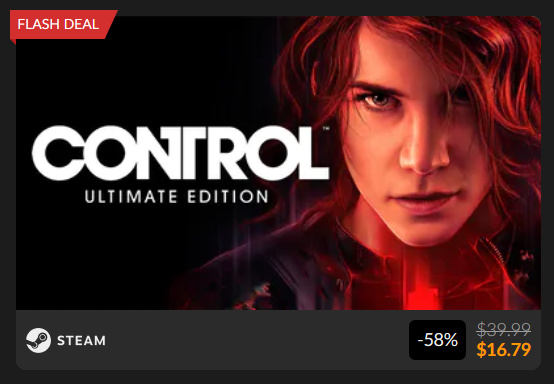 https://www.fanatical.com/en/game/control-ultimate-edition
Don't really know much about this game, just that it's pretty popular and had a crossover with Alan Wake once, iirc. A bit over two quarters cheaper elsewhere (ie. GameBillet $16.25 and WinGameStore $16.27, but it's region locked over at those two sites); gotta save those 51 cents for a small slushie.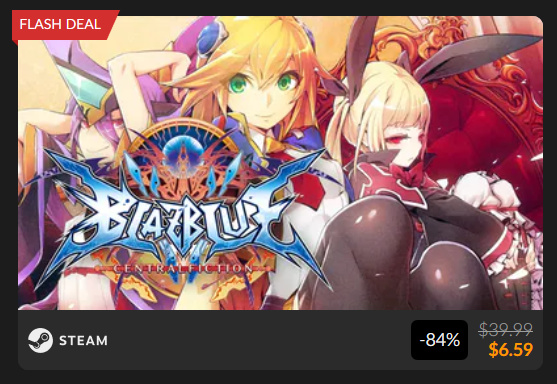 https://www.fanatical.com/en/game/blaz-blue-centralfiction
Never really played much of BlazBlue, unless you count the crossover game (BlazBlue: Cross Tag Battle). Currently the cheapest price available. Fun Fact: Apparently AllYouPlay had this for like $4.06 during Christmas.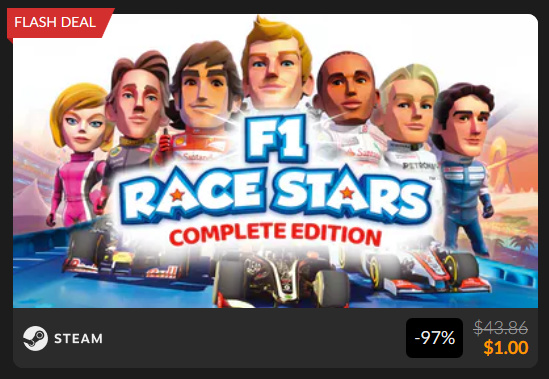 https://www.fanatical.com/en/bundle/f-1-race-stars-complete-edition
"Did you miss me?", then buy it right away. It's similar to Mario Kart, minus the drifting mechanic (because they're using F1 race cars), so it's a bit tricky to take turns if you're not used to using brakes and/or letting go of the gas for a bit. It's a good time waster for that price.