This is a pretty good deal for $5:
https://www.fanatical.com/en/bundle/vengeance-bundle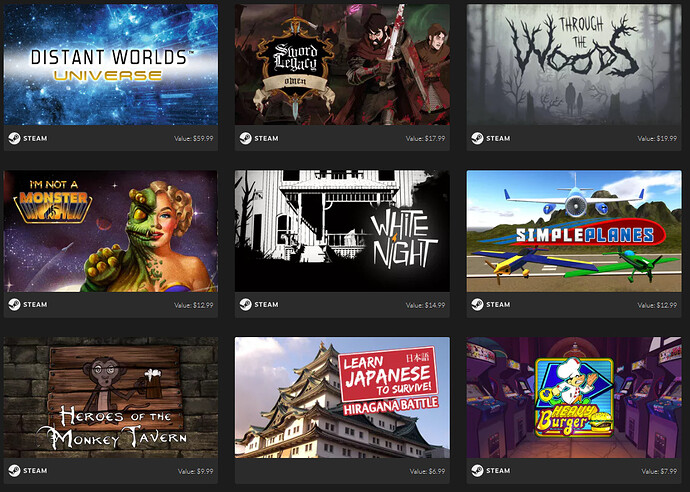 Got White Night through Chrono at some point. Thanks, guys!
I own but haven't been able to run Through the Woods properly on my hardware.
Heard good things about I'm not a Monster and Sword Legacy.
Fanatical really hates my VPN

Vengeance, huh… I do not know how half of these games fit the title, but there's some really good ones in there, like Simple Planes and Through the Woods.

Also I love how that Monkey Tavern game stole the Neverwinter Nights 2 font, I hope they don't get sued for that one

Are you unable to make the purchase for yourself?
I can using my in-browser VPN with my stand alone VPN. Just annoying as hell.
Ikr? Esp. Hiragana Battle. O_o I've played it and no sign of vengeance anywhere, herm.
Think I'd enjoy looking at White Night and Through the Woods - just because of the monochrome.

tried windscribe browser extension?
A while ago. Now I have DotVPN for in-browser, and PIA for my main. Only sites I have run into that do not like PIA are Fanatical and 9anime.
Checked it out. Through the Woods looks like a cool story and White Night is simply beautiful.