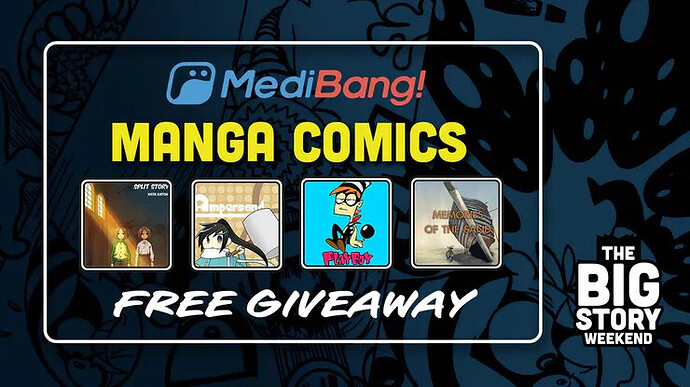 About this Bundle

Love anime and manga? Then join the celebration with Fanatical and claim four FREE digital comics with The Big Story Weekend Medibang Mammoth Manga Comics Giveaway!

For a limited time only, you can discover awesome Japanese hand-drawn artwork with heroic and surreal stories waiting just for you.

Enjoy the time-traveling, hammer-wielding world of Ampersand; discover the secrets and treasures of a mysterious beach in Memories of the Sand; and head back to school with the surreal, romantic story of PLAYBOY.

Follow a new friendship blossoming in Split Story, a tale of Michiru and her mirror copy becoming the closest of pals.

All digital comics are available in EPUB and PDF format.