Haven't seen anyone post this one yet (as far as I know; couldn't find it via search), so here it is. I'll explain why I'm posting these two together in a bit.

https://www.fanatical.com/en/pick-and-mix/platinum-collection-build-your-own-bundle
The previously mentioned Platinum Collection is a Build your own Bundle collection that's been available since last month. It has a pretty good lineup and varied of titles for you to choose from. It used to have some Life is Strange keys when it was first made available, but those sold out shortly after (even the restock). I think that empty slot was recently filled up with another game, but I'm not too sure.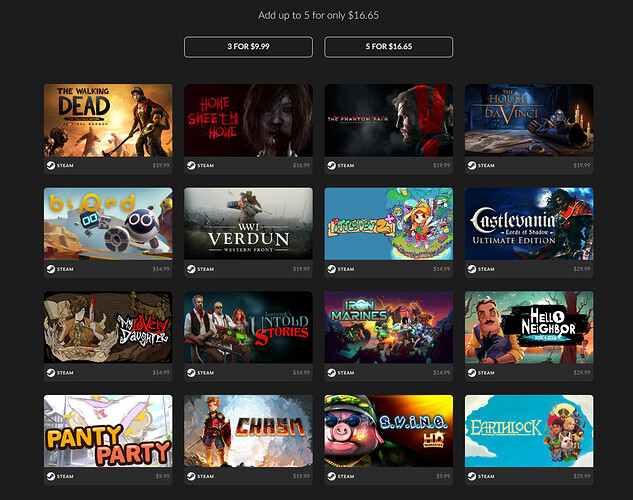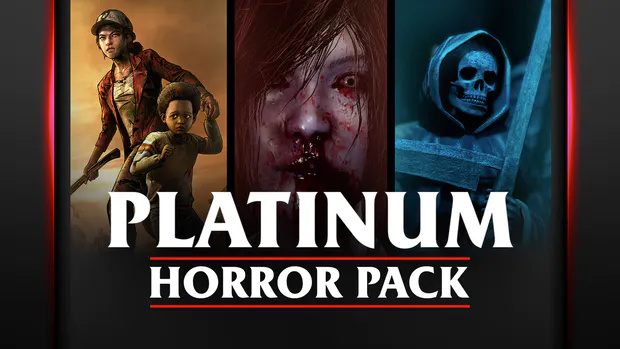 https://www.fanatical.com/en/bundle/platinum-horror-pack
The Platinum Horror pack is nothing more than a preselected Halloween/Horror bundle of 3 titles from the current Platinum Collection. There's no real benefit to this as the games cost the same as in the previous bundle, unless you wanted to skip 3 clicks (ie. picking these 3 titles individually) or use a small discount coupon that you still have lying around. That's about it.