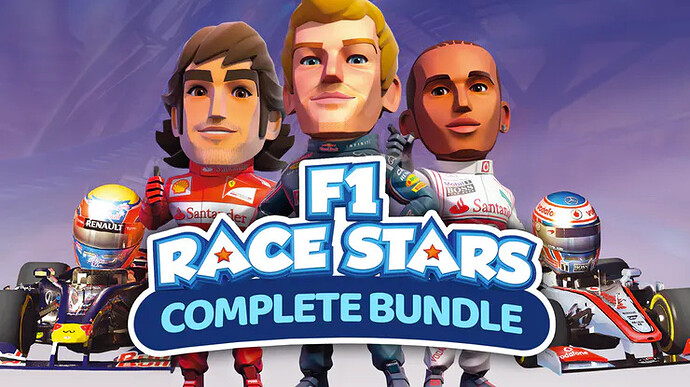 https://www.fanatical.com/en/bundle/f-1-race-stars-complete-bundle
You get ONE key for the game and 13 DLCs.
Very cute looking and great price. Ask Py, though, I am the scuk at driving

So do I. I do more crashing than driving…

But I love it…
Used to be pretty crash happy too, but now in Dirt rally 2 they make you pay for your repairs which does wonders to instill some caution in you. My repair team is REALLY good at body work and headlights by now.
I just wish they would install ones that don't completely break if you accidentally hit something at 5mph.