We know there are some different competitors to Steam at this moment. There are ones that occupy different spheres, such as BattleNet, Origin, and UPlay that have some crossover and some exclusive games. There is GOG which is still marketing the DRM-Free market and those people who don't want to have their digital rights revoked at random and odd intervals based on rash decisions of other people (rare but can happen).
Now Epic has made a dramatic announcement regarding their much more desirable revenue split store:
Rest of the announcement aside, this is the biggest catch to draw developers (especially indie devs) away from Steam: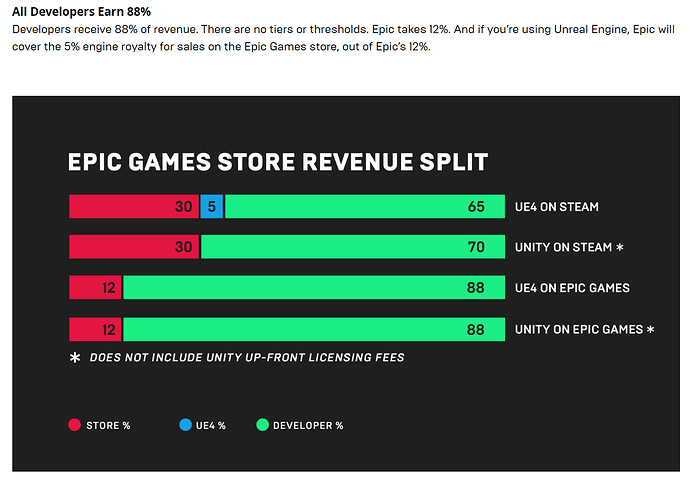 I am hoping this succeeds and gives Valve a wake-up call in terms of just playing fair. Previously mentioned competitors don't have this kind of revolutionary breakdown and perhaps, just perhaps, Steam will need to actually pay attention to their developers and players in order to stay relevant in the future.
I understand that the huge Steam user-base plus the huge database of existing titles will keep it running without any additional tune-ups in the near future. But if Epic succeeds, I can see Valve having a lot of their existing games jump over to the other platform as well, not to mention new games that may have a seriously financial incentive to never publish to Steam altogether.
Thoughts?