https://nogravitygames.com/may-giveaway/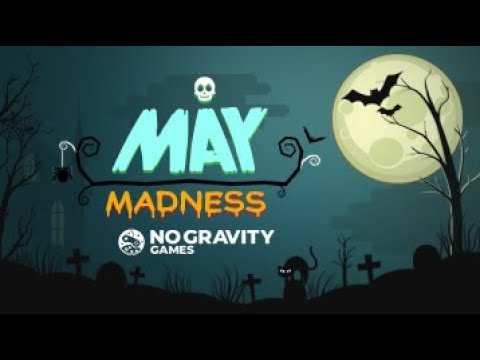 IMPORTANT NOTICE - THIS OFFER IS VALID ONLY FOR NINTENDO AMERICA REGION ACCOUNTS WITHOUT THE PARENTAL CONTROL ENABLED.

A thrilling event for all horror game enthusiasts! Get ready for a week-long extravaganza of spine-chilling fun during the month of May. Immerse yourself in the world of horror gaming as you experience a week filled with heart-pounding gameplay, jump scares, and nerve-wracking storylines. Whether you're a seasoned horror game aficionado or new to the genre, this event promises to offer unforgettable gaming experiences that will send shivers down your spine.​

HOW IT WORKS

If you have ANY game from our portfolio before the event launches (that's 22/05/2023) - you can start grabbing a secret horror game for free each day, for the next 5 days we will be giving away a terrifying horror game to participants, absolutely free!

On Selected day one title will be revealed and will have 100% off Owner Discount. If you have all the previous games from the lineup you'll be able to grab it for free! Just click on the corresponding image of the game as it goes up for grabs and you'll be able to redeem it there.

You'll need to be careful though. If you forget to redeem any of the corresponding free titles, you won't be eligible for the rest. The next titles in the lineup will become available free for users who have the previous ones added to their accounts! (If you miss a game, don't worry. Just buy the missing games which will go on sale day after the owner discount to complete the chain and this will grant you a possibility to gather the rest of them for free!)

Missed any game from the chain? Want to join? Remember, you need to have all the previous games from the lineup to be eligible to start getting the rest of them FOR FREE. We discounted the missing games so that you don't have to pay a full price, only a fraction of it to join and get the rest of the games.