Very limited amount, grab it while you can!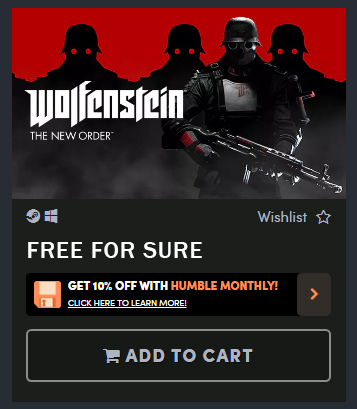 "Happy April 1st!" (sorry)

Looking at the Bethesda sale I think the real joke here is Fallout 76's price.
But that's an everyday joke, not just today.
the joke's on you, it's not available in my country anyway
meaning the joke's actually on your country
Joke's on you, i forgot it's April 1st and yet i was thinking, "i don't want this game even if it is free because i'm never going to play it."
FPS, Action, Shooter… These are things i'm not compatible with.
ive been bamboozled ffs, you got me
give me my 20 seconds of life back
Alright alright you got me. It's already April 2nd where I live so I wasn't prepared