Free to keep when you get it before 14 Jun @ 2:00pm.
https://store.steampowered.com/app/297130/Titan_Souls/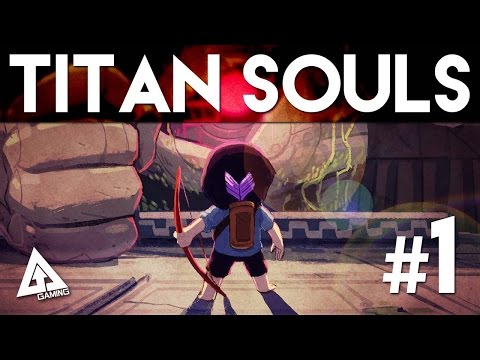 Thanks just added it and now I have 666 games.

Thanks @carvalho20ptc



Hehe, this teaches me lessons about buying games if I don't play them, lol… Bought this a year ago in June, haven't touched it at all. Now it's free…
Just like those who buy games from Steam and other places and on the next days or weeks they become free on Epic Games, like it was the case with "Control".


There's nothing wrong to support the developers, though.
I completely agree. I still cannot help myself most of the time, even though I try. This week I have only bought 2 games, so that's pretty good for me.
Can totally agree with @YQMaoski , but talking about this game you should give it a try, it's like Shadow of Colossus but in 2d, and most of the bosses fall with one hit, but it's not an easy game, really enjoyable, but I strongly recommend playing with a controller
I try to use a controller to play most games, it's just the nature of growing in the arcades and the NES and Sega genesis systems at home and not really used to playing anything on keyboard unless I have to.
I just installed it.

Absolutely, I even bought the special edition, because I like these small touches of extra items and also I know it helps the developers…

So I guess I have to correct myself, I bought it in May last year, not June… Haha!
I am kind of shaking my own head at my purchases last year on that day…
I know how many games I can play, and how much time I don't have, lol… I guess it was support the developers day… lol!

Well, now I can see why you Steam level is so high, heh. I wish I could afford that many games, though, specially now that the support I had from the government was cut by them.

This was primarily from me buying into the whole get cards, buy more cards, get a set, craft badges. Part of it is because I like the badges, but I also want the backgrounds, emojis etc that come with crafting. I don't do it like I used to, but last summer or winter, I cannot remember which now, I spent something like $15-20 into a level-up bot just because I wanted a few extra levels… I tell you, it's not really worth it, because it's just the Steam meta game that gets people to spend money… I really get no return, except for maybe one or two more booster packs per year… I don't know, I get somewhere around 1-2 per month if I am lucky. Sometimes I get nothing for a few months.
I see. It's indeed a form to get you addicted to it so you can see the numbers going up while getting more perks and keep comparing yourself with your friends to see who reaches the top first.
All those games adding +1 to your account and cards they drop feels like playing one of those P2W games, where the game only becomes "fun" if you start paying up. It's a really curious thing.
Exactly the same here!

Thanks @carvalho20ptc



I already had it also. Buying games??? Never!!!

If someone tells you to buy a game, you'll say bye bye (not buy buy).