I don't have one but maybe some of you might…
Edit: According to @Rilover it's US only…Typical Sony!

The one system from Sony's lineup that I never got my hands on…
You don't even want me to start ranting about Sony. It's not allowed in my house!!!
But i figured post this so someone could possibilty make some money off…the money grabbing, low life…I mean…err Sony.

Sounds like you have had a bad experience with them… I am sorry to hear… I gave away my PS1 to a friend a long time ago. I do still love my PS2, I mentioned elsewhere that original Katamari game is in that machine and hasn't come out for the last 3 years I think. My PS4 is sitting idle most of these days now since I got my Steam account, but I probably won't be buying any new retail games through PS4 any time soon, if ever.
It seems is only for USA, I have a couple of friends that have one tho, welp whatcha gonna do

ROFL…Use a VPN!..

Edit: It was a joke because of this…https://206.81.1.216/t/this-is-why-i-started-using-a-vpn/9321
Perfect timing…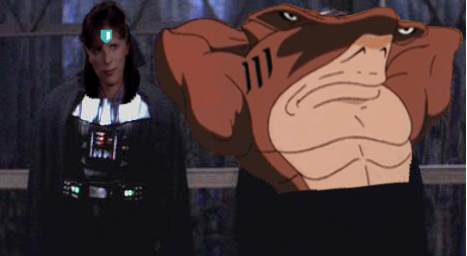 That took way more time than expected



Worth It.
I LOVE

















the "Delenn face"…OMG…It has the Community Leader Badge…You are too funny!!!
Made my day!!!
Dang, this legitimately affected me (I had Linux installed on mine), but I bought it second-hand rather than from a retailer, so I can't make a claim ;_;
u do realize in some countries u can get jailed for that, lol
Yes, I do.
Once again…man's Greed!!!
You would be committing perjury by trying to get money from this as a non-US resident, and that's its own crime. I also doubt they'd be mailing the checks to non-US addresses anyway.
Should I add a bunch more smilies so people know I was joking???
lol, no, that was quite obvious; I'm merely saying it so ppl know it, and I think that in most countries it's perfectly legal, or maybe i have that wrong? dont know
(in b4 someone goes to jail and sues u as a result, lol)
I've got a Japanese original PS3, might be hard to claim anything for that though.
And my slim PAL PS3 never had the feature.
Edit: Oh and it's US only to make it even less likely.

Sadly the only PS3 that counts for this needs to be:
The original fat one

Bought on an authorized retailer on USA

Bought between the 1st of November 2006 and 1st of April 2010
You'd need to go there

Fill the info up and you're good to go.
http://www.otherossettlement.com/poc.php
I think bc they were the only ones that followed trough with an actual lawsuit (Don't quote me on that) and Sony ended up losing ob.
You don't "even" need the PS3 (Serial number), If you have the PlayStation Network Sign-In ID (email address) or the PlayStation Network Online ID you used for the account you are eligible.
And you only have until 15th of April of 2018

The US loves lawsuits xP This bites consumers in the butt as often as it benefits them.
It would be nice if Sony did the right thing and either fixed the problem and brought back the feature or extended the compensation offer globally without having to be sued first, but pfft we wish.
The other limitations make sense:
Slim PS3s never had the Other OS feature, so this issue only affected fat PS3s.

The PS3 only launched in Nov 2006. PS3s first sold on April 1, 2010 or later would have never had the older firmware installed. It would've required outright lying about the feature by Sony after the update (didn't happen) or a failure to research by the customer (not grounds for a lawsuit) for someone to buy a PS3 in April 2010 or later with the honest expectation that it would let you install another OS.

The authorised retail purchase requirement is probably due to the fact that Sony can't be held liable for advertising (false or otherwise) done without its authorisation, and because other transactions didn't involve Sony. Reasonable as it may be, I'm still salty about it.
As weird as it is, I would have sued over them removing the backward compatibility feature from newer consoles before this OS thing.not really but ye…
My main beef with Sony is only one word: Rootkit
One of my friend's PC crashed big time…All she did was play a stupid CD…
From Sony; "The industry will take whatever steps it needs to protect itself and protect its revenue streams… It will not lose that revenue stream, no matter what… Sony is going to take aggressive steps to stop this. We will develop technology that transcends the individual user. We will firewall Napster at source - we will block it at your cable company. We will block it at your phone company. We will block it at your ISP. We will firewall it at your PC… These strategies are being aggressively pursued because there is simply too much at stake."
@delenn13 Sony: "Because you're worthless second-class scum anyway." The funny thing is, it wasn't even effective.
All they had to do was set up a system that would detect pirated software and play this video in fullscreen.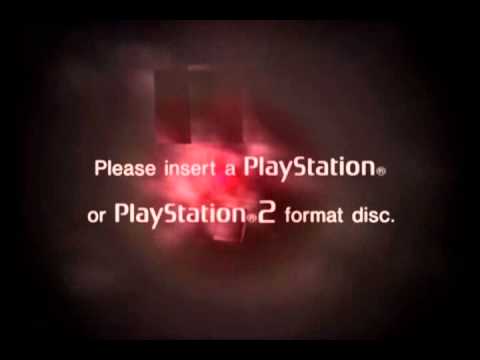 Bam, DRM issue solved for decades.