I'm kinda weary about this but a lot of YouTubers' use it so maybe I'll give it a go to earn a couple of bucks
Here's an example of the site: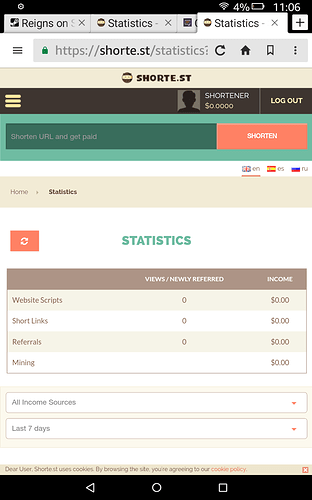 It's called shorte.st and they also have a mining program which gives you dollars instead so idk
I'm gonna do a test and you click on it and I'll see how much money I'll get.
Note, if I do get money then I'll give it away on this forum
THIS WAS MY PLAN ALL ALONG TO BAIT YOU FOR USING ADBLOCKERS! IM CALLING THE FBI RIGHT NOW! HAVE FUN SUCKERS!