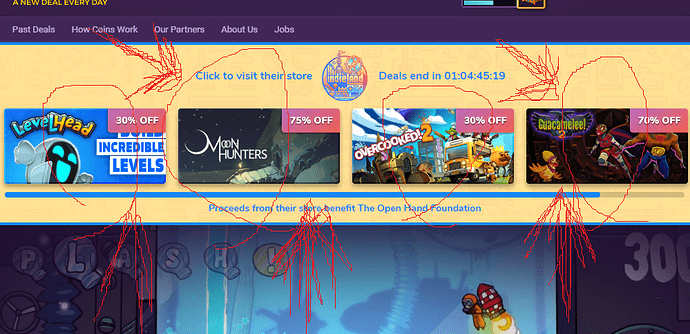 In case you missed it.

So it's a nice idea. I can see the daily deal as well as see the sales of other games by chrono.gg partners. I'm guessing that the partner page will close when the timer is finished.
I was just thinking…Will I have the option to "favorite" a partner in my account somehow? It would be nice to have a fast method for checking their page when there are a large number of partners. Though, I can't find the list of creator stores anymore at https://creatorstores.chrono.gg/. I only see the 3. I thought I remembered a list of all the partners. If its around and I can't find it, website navigation needs to be easier for silly people like myself.
PS. stream auto popup & auto play. Please no. How do I turn it off. Please. It's every time, even when going back/reloading the page after closing it.