Be sure to check out my Overwatch Giveaway thread!
Last month Bungie and Activision did a collaboration with Blizzard. They gave away Destiny 2 to all Battle.net members for a limited time. This ended on Nov. 18. If you missed this chance or did not download the game in time to claim it, I have another spare copy!
This is from the June Humble Monthly. https://snap.me/6wfR6D
NOTICE: REGION LOCKING
This key is only available in these countries: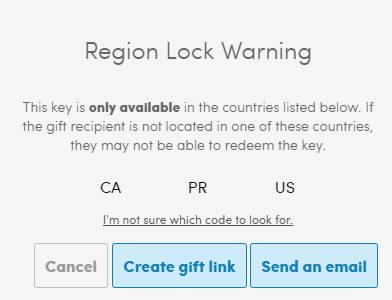 Requirements:
This game will be given to you via HumbleBundle.com I believe they require you to have an account.
Don't enter if you are just going to try and sell the game on a grey marketplace.
Please don't enter if you aren't going to put the game to use and to just extend your game library. Let's give the game to someone who will play it.
A Blizzard/Battle.net account will be required for activation.
How to enter:
Simple. Just reply below if you are interested. I will end this on the 25th of December. (Eastern Time)
I will use a randomizer to choose one winner out of the entrees.