Just heard about hurricanes happening in USA. Stay strong my fellow Chronies from there!

Not sure if it's been in the news yet, but there's a bit of BS going on in the UK at the moment where it seems like grocery store chains are raising prices on eggs but not paying the farmers enough to keep their operations going.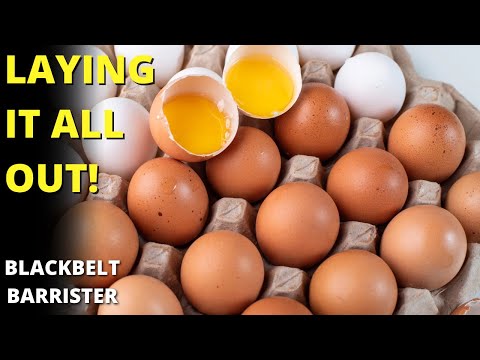 I am lucky enough to have a couple of local farmers to buy eggs from, either directly or trough a couple of specialty shops. Tastes way better than generic grocery store eggs.
They gotta make up for lost sales from that one guy getting banned for throwing eggs at the king.
Scientists are trying to recreate Doom and Half Life
"without rupturing space and time" …as far as we can tell. If spacetime is breaks then whatever state the universe takes as a result would simply be the new universal normal and there's no reason it'd be something we could sense. We have no frames of references outside the universe to compare to.
well, we'll know from all the demons, aliens, or whatever running around killing us

Nah that'd just seem like another Thursday, there's no reason we'd remember the previous universe. Since both space and time is broken there probably wouldn't be a distinctly different yesterday, yesterday didn't happen and all your experiences would have been had in this new reality.
One thing i really appreciate about some sci-fi is that from time to time you realize that you are already living there

Both in a good and in a bad way.
Disclaimer: I don't know this news site at all.
However, if this is real, OMG WTF.
"Nutty" ppl were claiming that COVID lockdowns were just a trial for more to come and were testing the waters to see how populations would react, and that definitely sounds nutty, but if this is real then I'm not sure what to think of it anymore.
edit: things don't seem to be exactly as the article claims, at all actually, lol
That should've been your second clue that maybe they're not that trustworthy and that you shouldn't uncritically repost their articles without looking for corroborating sources (the first clue being the fact that their claims are the same as the nutty people).

but then why the edit and where do you think it came from? I was sent the first article and posted it here because it's "crazy news"
I then proceeded to do additional research just in case it turned out to be incorrect, even though I was actually working and had no time, but just quickly, just in case. Then, upon realizing things indeed weren't as claimed in that first article, I posted the second one to make that clear.
So you shouldn't accuse me of such things, pls, ty.
(and there's a reason I post such articles with such a disclaimer to begin with as well)