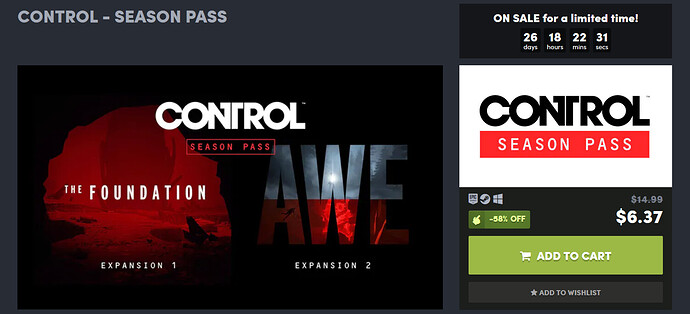 As stated in the thread title, the base price is $7.49 (50% off).
If you're still subbed to Humble Choice, you'll get an additional discount that'll bring it down to $6.37 (58% off) instead.
Got an email from Humble Bundle a while ago which brought my attention to this deal. It's pretty obvious that this is geared toward those who bought the Standard Edition from the March Humble Choice. Looks like the deal will be up for quite some time, so that should give you enough time to play through the base game and figure out whether you'd actually want to buy the DLC or not (if you haven't already done so earlier this month or waited to be auto-billed).