Crusader Kings 2 is using a new monetization model that is a bit interesting.
The base game became free to play and the DLCs are still being sold.
As an alternative to buying all the DLCs ($200+) for all the content, they put in a $5 subscription to unlock all the DLCs for a month.
What do you think?
I on the other hand…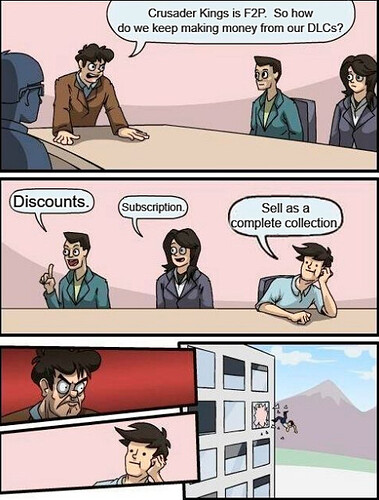 I can't imagine spending $310.70 for all the DLCs so can it be brought down to a solid $60? I think that since the developers have moved on to CK3, there will not be any more DLCs for CK2. So can't they make it a single game now? I know it will not look as impressive without all the DLCs. But it is a lot of content and will still sell itself.