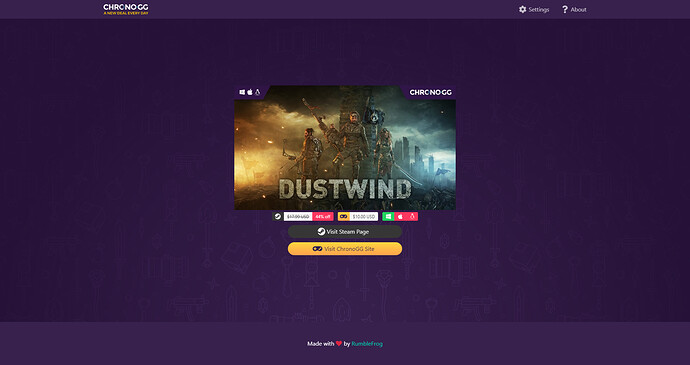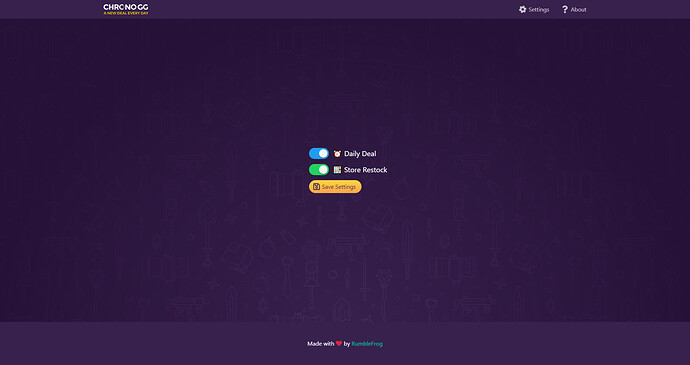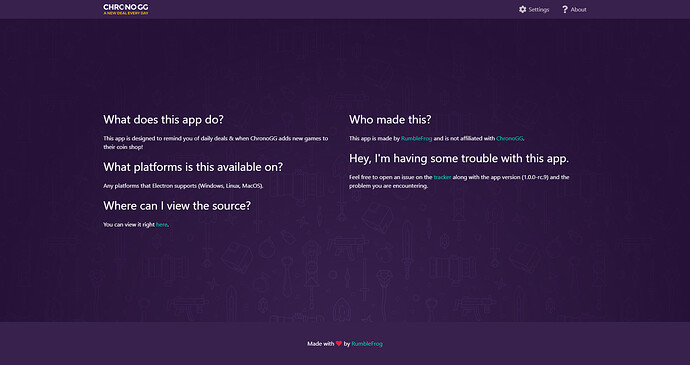 Swoosh! Another reminder alternative made by me. This time it's an app that runs directly on your desktop!
What does this app do?
This app is designed to remind you of daily deals & when ChronoGG adds new games to their coin shop!
What platforms is this available on?
Any platforms that Electron supports (Windows, Linux, MacOS).
Where can I view the source?
You can view it right here.
Hey, I'm having some trouble with this app.
Feel free to open an issue on the tracker along with the app version (you can find this on the about page in the app) and the problem you are encountering.
Download
I will continue to support my bot for people that wish to receive Steam chat notification instead!