@delenn13 As much as I love Lewis' works, his space trilogy is far and away too dense for anyone not in their teens (and even then depending) in my opinion. It's quite the hefty read and would be confusing for younger readers. Narnia is wonderful though, they're some of my wife's favorite works.
Since no one has mentioned it i have to plug the Redwall series by Brian Jacques.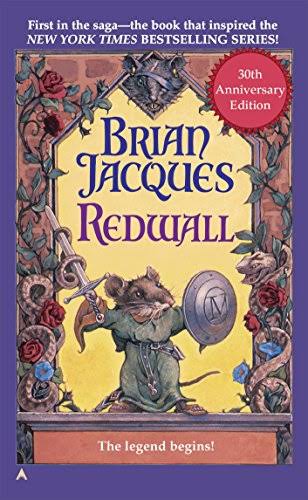 I started reading this when I believe I was about 8 or 9, and really enjoyed the series throughout the entirety of my teens. They are fun and give a great sense of danger, happiness, character, and of course food. They were literally made to be read aloud, and I will be reading them to my kids as they get older. Part of their fun is that aside from maybe 4-5 (and even then), you can read them in any order, and they all will fit within the larger scale of the Redwall Abbey's history.
A lot of these suggestions are great!