Hiya!
Instead of coming straight to the point I want to start my first post here with a huge compliment to the team!
The site looks very cool and well designed and the concept of 1 game per day is great, especially because the games you chose have all been amazing so far. I'm sure that I'll spend a lot of time and buy a few games, once you add Paypal as a payment method at least, which can be a hassle, I know

The best thing though is that you folks are really responsive and helpful on the forums, which is awesome, keep it up!

Now to my Problem, when I bought my first game here I used an email address that is different from the email I used to create this account. The thing is I'd like to have the game I just bought activated on this account under the Orders and Keys tab on my profile page too.
So I tried changing my email to the one I used to buy the game but I always get this error. Been trying it for some time now.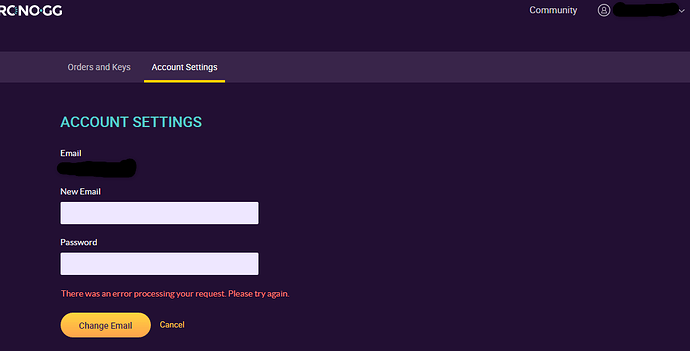 I was able to change the email of the forum part of my account without any problems btw.
Thanks!
Goldie