Oh, right… They had a launcher too.
Wait, who owns bethesda these days?
Still zenimax it seems, but they in turn got bought up by Microsoft. So I guess it's weird they didn't migrate to the windows store.
I stopped playing my Beth games because I had to use their launcher. This is good news. I hope the process will be simple.
Yeah, I'm glad for it, I didn't like having to use yet another launcher and I didn't see the point of it in the first place. Looks like I'm not the only one who felt that way

Nice, next one should be Battle.net next year hopefully
Considering both Bethesda's parent company Zenimax and Activision are owned by Microsoft, its possible. Although I expect it to be in the (IMO) worst store the Microsoft Store predominantly, though Steam should still be in the radar.
I only got the games they offer for free there anyway, and yeah I want that transferred to my Steam library ASAP.
This sort of thing is like a double edged sword: on the one hand it keeps Steam from practically monopolising the PC gaming market where any other competitor is seen as sub standard or even despised (GOG is sort of an exception due to its DRM free games and offering of classics but it is not used by a whole lot sadly), on the other hand most people hate when other companies launch their own platform so maybe if others would want a crack at it they need to be smart about it and not just haphazardly rush these out to market, if it were a good idea at all.
This is good. I am glad all customers still get their stuff on steam. I recall that I did get a few free games. But I'm with @Fraggles . I'm surprised they are migrating games and wallet to steam instead of Microsoft's Xbox accounts.
I looked at the PC game pass and it even says they include Bethesda games. So it is not like Bethesda games are not included in their store. It's weird to move money and games off their platform… I am so suspicious at having something I want.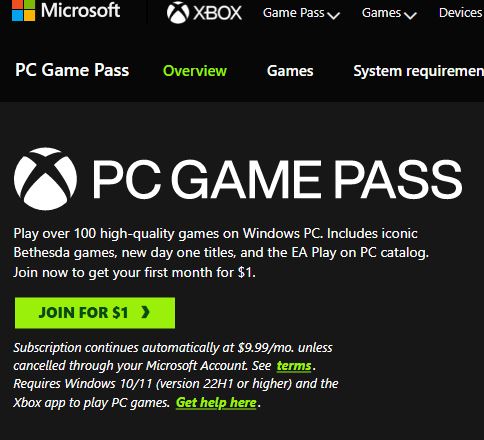 Yeah, I've saw this news on Steam's subreddit page.
As long as I get to keep my free Quake games it'll be a fine migration.

I think i got about 5 or 6 games from them.
I got the free Quakes and they can be launched without any DRM launcher, so that got uninstalled a long time ago. Think i got a few other freebies too.
They've updated the article again and there's finally an exact date: April 27th.
Ah I was getting out there trying to get on with the migration thinking April 27th was the final date at which point they shut down. But it's when migration starts being possible to do.