I need an official post at 11:00 am tomorrow confirming how many games got sent into the Hole.
We'll give a Game Hole update tomorrow.
is there going to be a hole load of information?
Hey lonin I need you to add a dislike button specifically for this pun.
I'd think again as that would be sacrilege, just got a call from the church of Pun, said they'd like to enter it into their good book for being so holey.
Actually lonin, I just need you to remove the community feature altogether. It's a lost cause.
In times like these it's always good to look for comfort in entertainment, the gap between fiction and reality is something we can use to keep ourselves away from the clawing, conforming cold claws of reality, and honestly nothing does it better for me then a well written drama, if you're looking to take solace in my idea then I'm not just going to leave you alone to look for yourself! so prepare for an amazing recommendation, a Incredible adaption of an epic story! "A wrongful conviction pushes a youth into a harsh desert detention camp to serve his sentence, only to find harsher wardens and a just as trying task - but the task given too him is… odd? find out what story and hardships this boy must face!" Its honestly a great movie starring the cast of Shia Lebouf, Sigourney Weaver, Jon Voight and many more! The 2003 classic: "Holes"
Holes is a 2003 American adventure comedy-drama film directed by Andrew Davis, produced by Lowell D. Blank, Mike Medavoy and Teresa Tucker-Davies with music by Joel McNeely and based on the 1998 eponymous novel by Louis Sachar (who also wrote the screenplay). The film stars Sigourney Weaver, Jon Voight, Patricia Arquette, Tim Blake Nelson and Shia LaBeouf. The film was co-produced by Walden Media and Walt Disney Pictures and distributed in many markets by Disney's distribution company Buena Vista.
Holes was filmed in California and produced on a budget of $20 million. Holes was released in the United States on April 18, 2003 and earned $71.4 million worldwide. It was later released on DVD and VHS on September 23, 2003 by Buena Vista Home Entertainment and Walt Disney Home Entertainment.
Plot
Stanley Yelnats IV (Shia Labeouf) is a good-hearted teenager born to a family who have been cursed to be unlucky – a misfortune they blame on their ancestor Elya's failure to keep a promise to a fortune teller decades ago in Latvia. One day, Stanley is falsely arrested for stealing a pair of sneakers that were donated to charity by a famous baseball player. Upon conviction, Stanley decides to attend Camp Green Lake, a juvenile detention camp, in lieu of serving his time in jail.
He arrives to find that the camp is a dried-up lake run by the Warden, Louise Walker, her assistant Mr. Sir, and camp counselor Dr. Kiowa Pendanski. Prisoners who are known by their nicknames – including Zero, Armpit, Zig-Zag, Squid, X-Ray, and Magnet – spend each day digging holes in the desert to "build character". The inmates are told that if they find anything interesting, they may earn a day off. After finding a golden lipstick tube initialed K.B. and a fossil, Stanley is accepted into the group and is given the nickname Caveman. After taking the blame for Magnet's stealing of Mr. Sir's sunflower seeds, Stanley is taken to the warden's house where old wanted posters and newspapers lead him to suspect that "KB" stands for Kate Barlow. Walker asks Stanley to grab her box of nail polish and mentions that it contains rattlesnake venom. After he and Mr. Sir explain what happened with the sunflower seeds, Walker injures Mr. Sir and allows Stanley return to his hole.
In a series of flashbacks, the history of Camp Green Lake is revealed: it was once a flourishing lakeside community. Katherine Barlow, a local schoolteacher, is involved in a love triangle with the wealthy Charles "Trout" Walker, who Kate rejects, and an African-American onion seller named Sam, who Kate loves. After much turmoil, Walker kills Sam and in retaliation, Kate kills the local sheriff and gains notoriety as a robber, earning the nickname "Kissin' Kate" from her penchant for placing a kiss mark on the cheeks of the people she kills. With Sam dead, Green Lake dries up and the town is abandoned. Several years later, the now bankrupt Walkers track down Kate and demand she hand over her treasure. Kate refuses and tells them to dig for the treasure, after which Kate commits suicide by allowing a venomous Yellow-Spotted Lizard to bite her. The Walkers then set about digging for the treasure.
In the present, Pendanski insults Zero, who responds by hitting Pendanski with a shovel and running into the desert. After some deliberation, Stanley sets out to find Zero, which he does and the challenge turns to surviving in the desert without water. Eventually, Stanley carries the now ill Zero up the mountain where they find a wild field of onions and a source of water, helping them regain strength; at the same time, Stanley unknowingly fulfills his ancestor's promise to the fortune teller (of whom Zero later turns out to be a descendant) and breaks the curse. While camping on the mountain, Stanley discovers that Zero stole the sneakers and threw them over the bridge to evade the police.
Returning to the camp, Stanley and Zero investigate the hole where Stanley found the lipstick and discover a chest before they are found by Walker, Mr. Sir, and Pendanski. After escaping the warden with the help of some Yellow-Spotted Lizards (who do not attack Stanley or Zero due to the peaches and onions they previously ate), it is revealed that Walker is Charles's granddaughter, who is using the inmates to search for Kate Barlow's treasure. The next morning, the attorney general and Stanley's lawyer arrive, the chest Stanley found is discovered to belong to his great-grandfather before it was stolen by Kate. Walker, Mr. Sir (who is revealed to be a paroled criminal named Marion Sevillo), and Pendanski (who is a criminal impersonating a doctor) are arrested for their actions. Stanley and Zero are released and it rains in Green Lake for the first time in over 100 years. The Yelnats family claims ownership of the chest which contains jewels, deeds, and promissory notes, which they share with Zero, and both families live a life of financial ease as neighbors.
Cast
Sigourney Weaver as The Warden
Jon Voight as Marion Sevillo / Mr. Sir
Patricia Arquette as Kissin' Kate Barlow
Tim Blake Nelson as Dr. Kiowa "Mom" Pendanski
Shia LaBeouf as Stanley "Caveman" Yelnats IV
Dulé Hill as Sam the Onion Man
Henry Winkler as Stanley Yelnats III
Nate Davis as Stanley Yelnats Jr.
Rick Fox as Clyde "Sweet Feet" Livingston
Scott Plank as Charles "Trout" Walker
Roma Maffia as Atty. Carla Morengo
Eartha Kitt as Madame Zeroni
Siobhan Fallon Hogan as Tiffany Yelnats
Khleo Thomas as Hector "Zero" Zeroni
Brenden Jefferson as Rex "X-Ray"
Jake M. Smith as Alan "Squid"
Byron Cotton as Theodore "Armpit"
Miguel Castro as José "Magnet"
Max Kasch as Ricky "Zigzag"
Noah Poletiek as Brian "Twitch"
Zane Holtz as Louis "Barf Bag"
Steve Koslowski as Lump
Shelley Malil as the Yelnats' Landlord
Damien Luvara as Elya Yelnats
Sanya Mateyas as Myra Menke
Ravil Isyanov as Morris Menke
Ken Davitian as Igor Barkov
Allan Kolman as Stanley Yelnats Sr.
Louis Sachar as Mr. Collingwood
Gary Bullock as Prospector
Michael Cavanaugh as Judge Austin Gorg

Release
The film was released theatrically on April 18, 2003 by Buena Vista Pictures Distribution and was released on DVD and VHS on September 23, 2003 by Buena Vista Home Entertainment and Walt Disney Home Entertainment.
Music
The film's music which included the Grammy winning single "Just Like You" by Keb Mo', and "Dig It" by The D Tent Boys (the actors portraying the D Tent group inmates), which had a music video which played regularly on Disney Channel. The soundtrack also included contributions by Eels, Devin Thompson, Dr. John, Eagle Eye Cherry, Fiction Plane, Little Axe, Moby, North Mississippi Allstars, Pepe Deluxé, Shaggy, Stephanie Bentley, and Teresa James and the Rhythm Tramps. The score was composed and conducted by Joel McNeely.
Holes (Original Soundtrack)
Soundtrack album by Various
Released April 15, 2003
Label Walt Disney Records
"Dig It" – D-Tent Boys
"Keep'n It Real" – Shaggy
"Mighty Fine Blues" – Eels
"Honey" – Moby
"I'm Gonna Be A Wheel Someday" – Teresa James & The Rhythm Tramps
"Just Like You" – Keb' Mo'
"Everybody Pass Me By" – Pepe Deluxé
"I Will Survive" – Stephanie Bentley
"Shake 'Em On Down" – North Mississippi Allstars
"Don't Give Up" – Eagle Eye Cherry
"Happy Dayz" – Devin Thompson
"Let's Make A Better World" – Dr. John
"If Only" – Fiction Plane
"Eyes Down" – Eels
"Down To The Valley" – Little Axe

Reception
Box office
Holes grossed $16.3 million in its opening weekend, finishing #2 at the box office behind Anger Management's second weekend. The film would go on to gross a domestic total of $67.4 million and an additional $4 million in international revenue, totaling $71.4 million at the box office, against a $20 million budget, making the film a moderate financial success.[1]
Critical response
Rotten Tomatoes gives the film a rating of 77% based on 133 reviews, with the site's consensus reading: "Faithful to its literary source, this is imaginative, intelligent family entertainment." On Metacritic, which uses an average of critics' reviews, the film has a 71 out of 100 rating, based on 28 critics, indicating "generally favorable reviews".
Roger Ebert, of the Chicago Sun-Times, wrote "Davis has always been a director with a strong visual sense, and the look of Holes has a noble, dusty loneliness. We feel we are actually in a limitless desert. The cinematographer, Stephen St. John, thinks big, and frames his shots for an epic feel that adds weight to the story. I walked in expecting a movie for thirteensomethings, and walked out feeling challenged and satisfied. Curious, how much more grown up and sophisticated Holes is than Anger Management."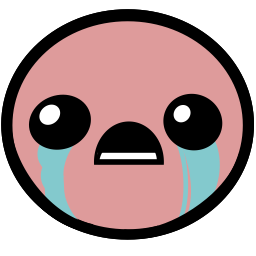 One does not simply ask the Hole. Where those keys go, nobody but the Hole knows. Its power is vast and infinite (now with DirectX 11 support), and wise not to ask it.
If you ask the Game Hole it does not reply, only devours your question awaiting another. It's a hole, after all.
By the way, was that hole Shia Lebouf? Interesting Hole(s) crossover, if so. lol
Shia Lebouf is the greatest of Holes.
When's that game hole update you mentioned gonna come?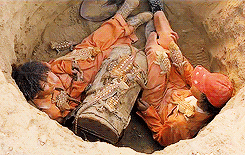 Follow us on Twitter!

I can't tell if that statistic is real or an epilogue April Fools joke. Were you guys actually tracking how many times people submitted valid text to the Game Hole?
It's a real statistic, but many of the "key" weren't.

What do you plan on doing with the (real) keys? lol
We can't control what the Game Hole does. Who knows what will happen to them.
Oh my God! The stats WERE being tracked?! AND you know what each individual actually put in? Hilarious! Hah!
And we know what the Game Hole does. It burps and then poops out the keys' remains (probably corrupted partial keys or something like fh3$-]#($-[#%-ty#3). Especially the fake ones since they don't sit well with the Game Hole. It's like foreign food that one isn't used to.