Today's deal is Yakuza Zero!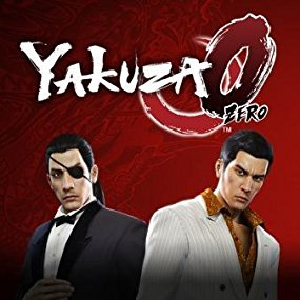 Steam: https://store.steampowered.com/app/638970/Yakuza_0/
Description:
REMEMBER WHEN MARK HAMILL WAS IN THIS

Oh wow, look at all you "millennial gamers" thinking you're so hard, buying an NES Classic and believing you know something about 80's Japan. No way, posers! Everyone knows the ONLY way to learn about a time period is to play an open world game set at the time! While you're over there twiddling your thumbs and whipping Dracula in the you know what, we out here playing Yakuza 0 getting drunk in Kabukicho and beating losers up in the street for money!

While you're sat at home jumping on misshapen turtles, we're eating every single piece of food available for purchase in Dotonbori in a leopard shirt with a white jacket. And please, keep on telling us you know about 80's Japan. Keep pretending you actually like Yoshi's Cookie and tell us how that makes you an expert while we're out getting curb stomped in front of the tattoo parlor by Mr. Shakedown.

Or, you could always forsake your silly ways and join us here in Japanese Vice City for less than it even costs to see Spider-Man: Into The Spiderverse in IMAX for the third time. But that's just our advice. Up to you if you wanna take it and learn something for once, or if you just wanna stay home and jump around as Nana and Popo, that's fine too, but it's also very lame. Yakuza 0 is available now for $11.50. Make the right choice.
The official trailer for Yakuza Zero:

Our favorite Steam reviews:
As always, use this thread to discuss the deal, talk about the game, and find people to play with.