Today's deal is Yakuza Kiwami!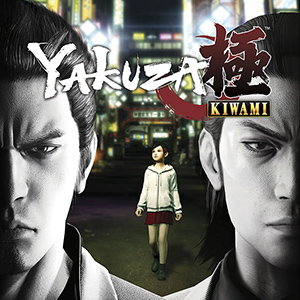 Steam: https://store.steampowered.com/app/834530/Yakuza_Kiwami/
Description:
OHHHHH GOOOOOOD

So pretty much everyone with at least a little love for Japanese culture can tell you exactly who the Yakuza are, which probably goes a pretty long way towards explaining to you what today's game is all about, but, much like the 2009 movie Terminator Salvation in 2019, no one really gives a second thought to the word "Kiwami". (Unless you speak Japanese, obviously, which probably means you read it no problem.) Anyway, it means "extreme", and that's pretty much exactly what we have here; an extreme version of the first Yakuza game with better graphics, dialogue, and gameplay, all in 4k with unlocked framerates, but much like the skin and metallic bone of a Terminator robot in its human disguise, there are more layers to this word than you expected.

One of the wildest things is this guy Goro Majima, who is crazy, dresses kind of like a snake, and wears an eyepatch. He's already a pretty extreme and dangerous guy, but just like that clip of that time Christian Bale yelled at that crew member off camera on the set of Terminator Salvation, with the new Majima Anywhere System, no one sees him coming, and no matter where you are, he follows you and challenges you to a fight. Like literally, he'll climb out of a trash can and fight you in the street. If that's not extreme, this isn't Yakuza Kiwami.

But even more extreme than that is the premise. Our favorite Yakuza boy Kiryu decides to take the fall for a murder committed by his friend Yami, and just his luck, he spends ten years in prison before he's paroled. Can you imagine skipping ten years of life, reality, and culture? Is it possible to step into a long forgotten time that seems simultaneously the same and also so so totally different? It's almost impossible to tell the concrete differences between times when they're only a decade apart, and if that's not the most extreme kiwami mindblow you can imagine, watch Terminator Salvation today on blu ray, and buy Yakuza Kiwami for less than a plate of steak and eggs to see what we mean.
The official trailer for Yakuza Kiwami:

Our favorite Steam reviews:
As always, use this thread to discuss this deal, talk about the game and find other people to play with!
(ノ◕ヮ◕)ノ*:・゚✧