Today's deal is Yakuza 0!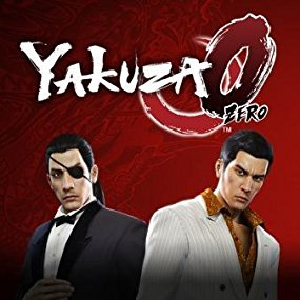 Steam: https://store.steampowered.com/app/638970/Yakuza_0/
Description:
DIAMONDS

Eight ninety-nine. Your black tuxedo jingles as you walk with the change in your pocket you grabbed from countless fallen others, street punks all, now in the hospital and penniless thanks to you. You close your good eye for a moment and the sounds of the world around you fill your mind. The gun tucked into your waistband is heavy against your back. How did it come to this? The cars, the wind, the screaming cries of the men you left broken in that alley. You open your eye again and the 1980's come to life in technicolor. You wouldn't know it if you saw it, but it's absolutely dripping with uncapped framerates and 4k textures.

It's true, times are truly the best they'll ever be right now. You move down the street and the different neon storefronts are like doors to different worlds. The smell of barbequed eel and pungent dipping sauces lights up the night, and an arcade hums with a demented swelling of bleeps bloops and hisses from the hundreds of tiny speakers inside the rows and rows of sterling white game cabinets.

Finally, you're at the world door you were looking for before the alley fight, and the bouncer doesn't even check your ID as you walk in because he's far too scared of a tough customer like you. You move your arm to check the time on the chunky Rolex strapped to your wrist. It's time to dance. A waitress moves through the VIP section with a tray of drinks and you down one in twelve seconds as you move towards the dance floor. Princess Princess explodes from the speakers. This is your city. This is your night. This is Yakuza Zero.
The official trailer for Yakuza 0:

Our favorite Steam reviews:
As always, use this thread to discuss this deal, talk about the game and find other people to play with!
(ノ◕ヮ◕)ノ*:・゚✧