Today's deal is Wurm Unlimited!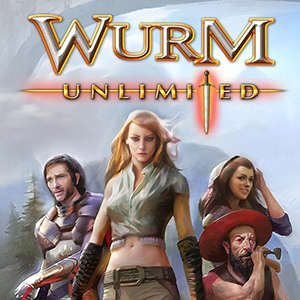 Steam: https://store.steampowered.com/app/366220/Wurm_Unlimited/
Description:
THE WURM IS HERE

People of the internet…no more tears. The time of following rules is almost done. You are the most important person in the entire universe, and soon, reality will reflect that thanks to the glory of Wurm Unlimited, the place where you can do whatever you want. You know what they say, when the brutal truths of reality impede you, simply turn to us, to Wurm, for salvation. For it is only here that you can create your own world with your own rules and live however you want.

Does your mom keep calling, wondering why you're missing important family events? It amounts to nothing against the sheer power of setting your own serverwide skillgain rates. Tired of your lengthy workday, where you spend almost ten hours in subservice to some societal construct known as a "boss"? In Wurm Unlimited you are the only boss, and action speeds in your world are actually up to you. You know how they say all work and no play makes Jack a dull boy? In Wurm Unlimited, Jack is the overlord of his own domain, and being a dull boy is a badge of honor.

So join us, gamer. Give yourself to the Wurm. Forget about your life here and come live in our world now. It's better. Some people have been playing for almost a decade. Does that excite you? Frighten you? Both? Excellent. Then you are ready to let it in. Join us, join Wurm Unlimited, join a never-ending world of accomplishment on your own scale. Five dollars for ten years of perfect life. Are you ready to go?
The official trailer for Wurm Unlimited:

Our favorite Steam reviews:
Sale price info:
According to ITAD this is the lowest Wurm Unlimited has ever been discounted, previous low was $7 on Chronooooooooooooooooooooooooooooooooooooooo!!!
As always, use this thread to discuss this deal, talk about the game and find other people to play with!
(ノ◕ヮ◕)ノ*:・゚✧