Today's deal is Way of the Passive Fist!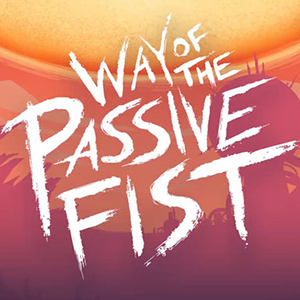 **Steam:**https://store.steampowered.com/app/625680/Way_of_the_Passive_Fist/
Description:
HOW TO BE IN FIGHTS AND NOT DIE

Hey, loser!

Pardon, are you talking about ME, good sir?

Yeah, you look like a loser, so I called you out.

Well, that's not very nice is it.

No, but neither am I! Ha!

Ha!

W-what was…that?

Oh you mean the way I perfectly parried your attack?

Duh! What the hell else would I be talking about?

I'm not going to answer that, but I will say it's called the Way of the Passive Fist, and-

Ha!

Ki-ya!

Whoa! You just totally dodged me! What gives?

Like I was saying, ya bruiser, ever since I bought this great cheap brawler from Chrono.gg, I've been training precisely to stop people like you.

Heh heh, well surely if you're so good at dodging and parries, there's no way you could-

Ya!

Ow! My nose! Hnggh…I think you broke the bridge of my nose!

Yeah, well it's not totally a defensive technique, okay?

You're an asshole.

No, you came here to fight ME! I was simply sitting here minding my own business. That's why they call it the W-

Way of the Passive Fist, yeah, I got that. Thanks.

No problem!

Oh quiet, you.
The official trailer for Way of the Passive Fist:

Our favorite Steam reviews:
Sale price info:
This matches the lowest Way of the Passive Fist has ever been individually discounted according to ITAD, previous sale was $1.49 on Steam.
As always, use this thread to discuss this deal, talk about the game and find other people to play with!
(ノ◕ヮ◕)ノ*:・゚✧